IDAHOBIT BBQ with Guest Speaker Cr Steve Staikos
Date/Time
Friday, 17 May, 2019
3:30 pm - 5:00 pm
Add to webcal
Event details
Cost: FREE
This event is for: LGBTI People and their Allies in the Eastern Suburbs
Appropriate age/s: This is a family friendly event
Further information: Event website

Accessibility

Wheelchair accessibile

Location
Office of Dustin Halse MP
44 New Street, Ringwood, Victoria

Event Description

Free barbeque with drinks provided!
Come and celebrate our LGBTI Community at the Ringwood IDAHOBIT barbeque & fundraiser.
International Day Against Homophobia, Biphobia, Intersexism, and Transphobia on 17 May 2019 is a day where we celebrate our amazing LGBTI community and the amazing people that they are.
So come and celebrate with us on 17 May between 3.30 and 5pm – it's going to be a lot of fun.
The barbeque will be going and drinks will be provided.
It's a free event, and we'll be hosting a raffle to raise funds for LGBTI charities!
Please Note: The event is hosted by Dustin Halse MP,  Member for Ringwood and is non-political in nature and open to all.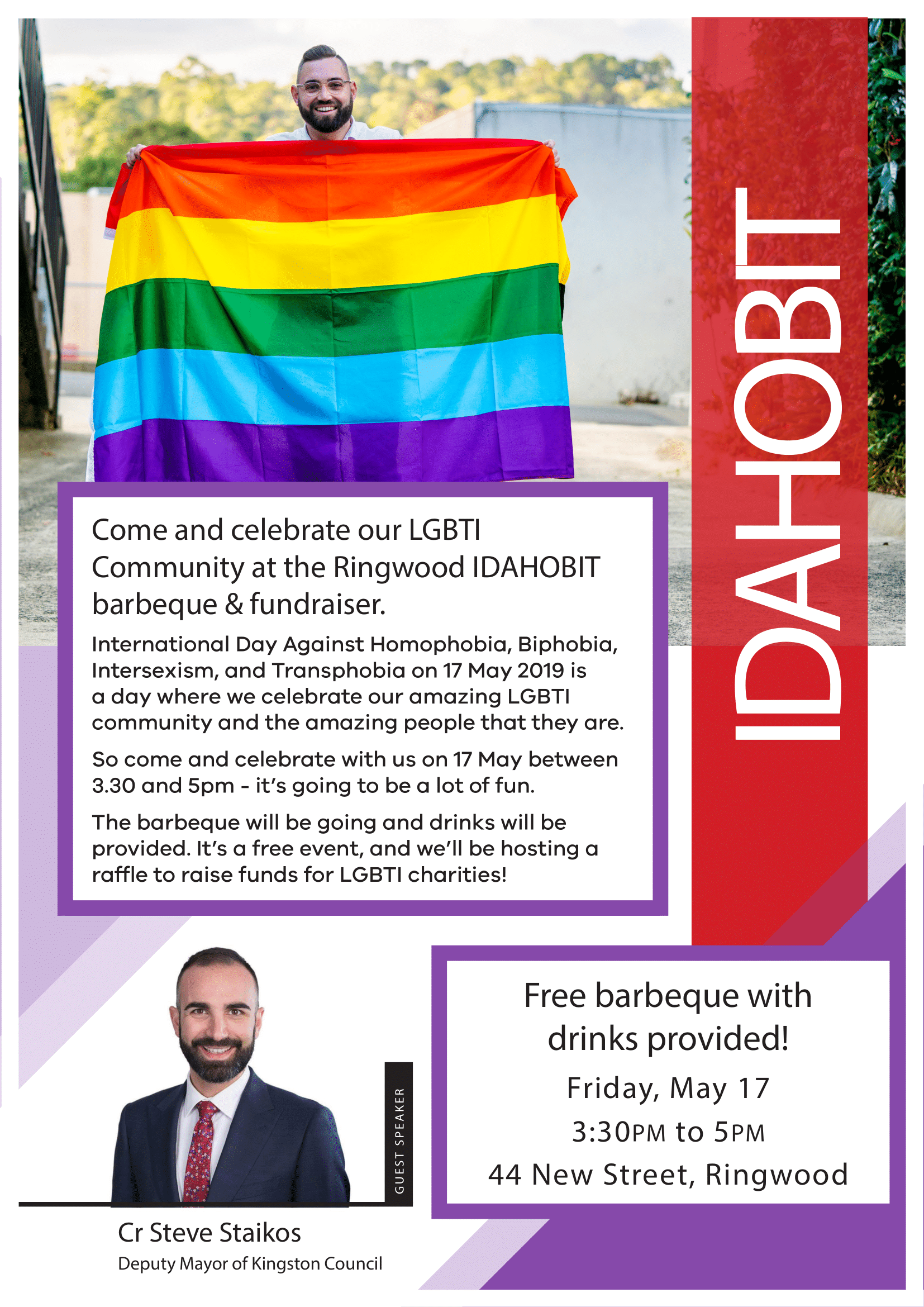 You might also like: