LGBT STEMM Day Symposium
Date/Time
Friday, 5 July, 2019
10:00 am - 5:00 pm
Add to webcal
Event details
Cost: $25 Full, $10 Student
This event is for: LGBTQIA+, STEMM, students, researchers, public
Appropriate age/s: Predominantly For Adults
Further information: Event website
Book tickets: Click here

Accessibility


Wheelchair accessibile

Location
The Florey Institute of Neuroscience and Mental Health
30 Royal Parade, Parkville, VIC

Event Description

QueersInScience proudly invites you to the LGBT STEMM Day Symposium, the first Australian symposium for LGBTQIA+ researchers and their allies working in STEMM.
This symposium will showcase and celebrate the outstanding achievements of internationally recognised Australian LGBTQIA+ researchers, provide role models for emerging professionals in STEMM, and promote awareness and understanding of the issues faced by LGBTQIA+ people in this sector and ways to solve them. Find out more at http://www.symposium.queersinscience.org.au/
You will hear inspiring research talks from leading LGBTQIA+ STEMM researchers including Dr Penny Whetton (climatologist), Dr Tana Tan (engineer), Dr Jaclyn Pearson (Microbiologist), A/Professor Penelope Bryant (paediatric infectious disease physician), Professor David Balding (Statistical Geneticist) and many more.
This will be followed by a panel discussion with leading researchers Professor Julie Owen (Deputy Vice Chancellor Research), Dr Toby Merson (Neuroscientist) and others discussing their lived experience of being a LGBTQIA+ identified individual in the Australian STEMM fields.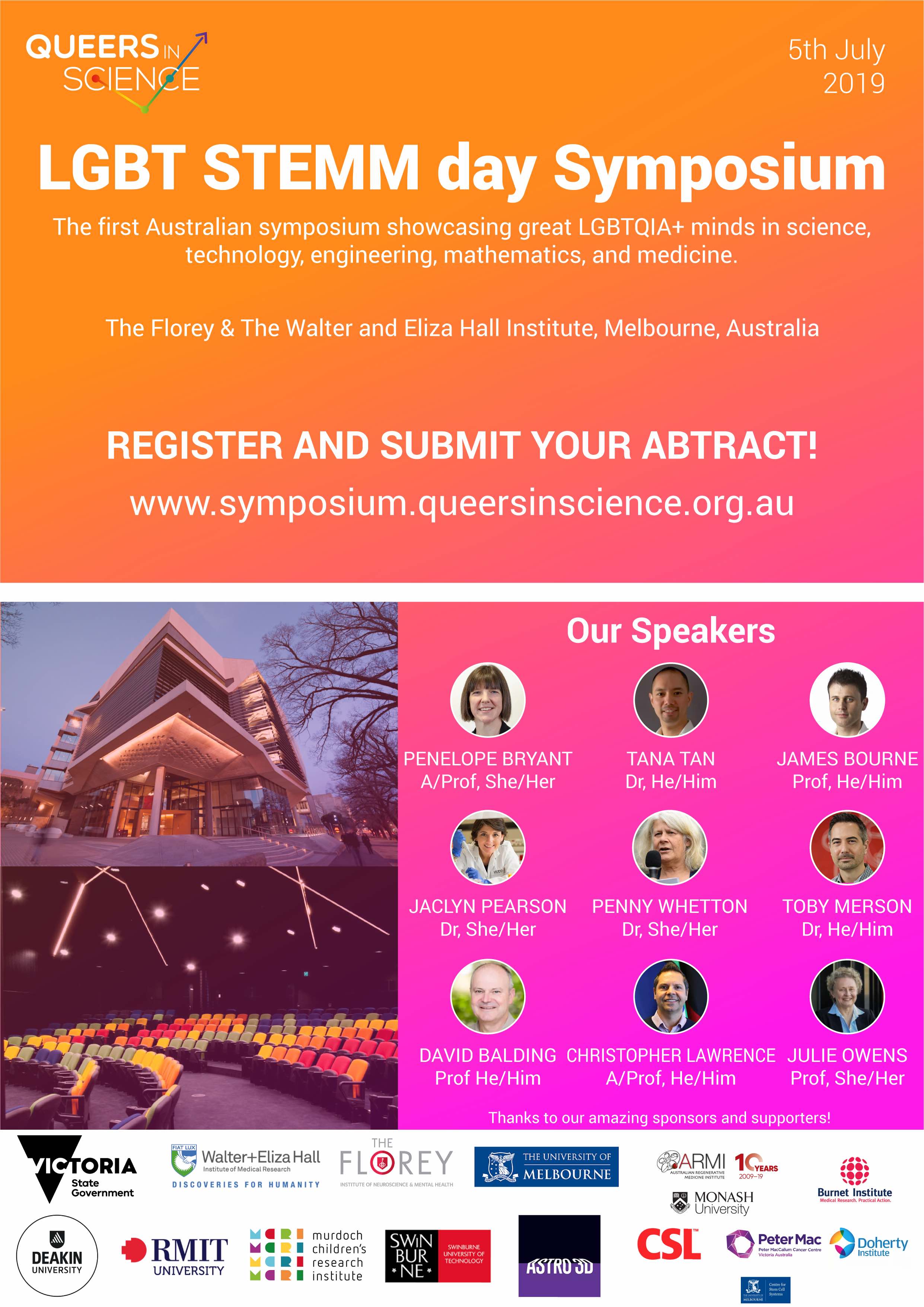 You might also like: