Nomads Outdoors Group – Mullum Mullum Creek Walk
Hosted by
The Nomads Outdoors Group
Date/Time
Sunday, 2 June, 2019
All Day
Add to webcal
Event details
Appropriate age/s: For over 18's only
Further information: Event website
Book tickets: Click here

Accessibility

Location
Flinders Street Station
Flinders Street Station, Melbourne, Victoria

Event Description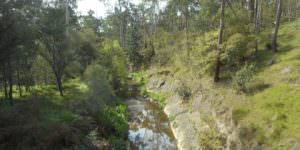 Enjoy a casual walk along creekside bushland reserves including a recently opened section of the Mullum Mullum Creek trail.
GRADE | LENGTH | TYPE: Easy, approximately 11 km, point-to-point walk on sealed and unsealed walking and cycling tracks.
ACTIVITY DESCRIPTION: Our walk commences at Heatherdale Railway Station with a short stroll along the street to the Mullum Mullum Creek Reserve. We pass by Schwerkolt Cottage & Museum Complex to reach Yarran Dheran Nature Reserve where we will enjoy lunch in one of the bushland picnic areas. Proceeding along Mullum Mullum Creek we walk through a section of creekside bushland saved from the Eastlink Tollway by the construction of 1.5 km tunnels. We follow the Mullum Mullum Creek Trail for the remainder of the walk including a recently completed section with several new bridges. Our walk concludes when we reach Heidelberg-Warrandyte Road at Deep Creek Reserve where the 906 bus departs every 30 minutes for the 40 minute journey back to the city.
MEETING TIME | LOCATION: Meet in the front carriage of the Belgrave train departing Flinders Street Railway Station at 10:32am or join the group en route by arrangement with the event leader.
MAP REFERENCE: Melway map 43 grid H9 | Google map goo.gl/maps/NMdRVJfVevp.
TRANSPORT: Access to this walk is by public transport only. We travel by Metro train with a 50 minute journey to Heatherdale on the Belgrave train departing Flinders Street Railway Station at 10:32am. The return journey to the city takes 40 minutes on the 906 bus from Deep Creek Reserve, Doncaster East. All travel is within myki zones 1 & 2 with weekend daily caps of $6.40 full fare, $3.20 concession and free for seniors.
FOOD: Carry lunch, snacks and at least 1 litre of water.
APPAREL | FOOTWEAR: Comfortable walking boots/shoes and dress according to the weather forecast.
FURTHER INFORMATION: www.manningham.vic.gov.au/mullum-mullum-trail
To book this event, please follow this link to the Nomads website:http://tdy.cl/se/fufPSgE
You might also like: