Queer Coffee Bendigo
Date/Time
Sunday, 30 August, 2020
1:00 pm - 3:00 pm
Add to webcal
Event details
Cost: Drinks & food at cafe prices.
This event is for: Queer Coffee Bendigo
Appropriate age/s: This is a family friendly event
Further information: Event website

Accessibility


Wheelchair accessibile

Location
Percy n Percy
110 Hargreaves st, Bendigo , Vic

Map Unavailable
Event Description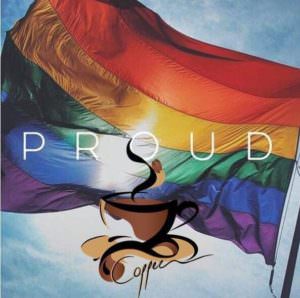 Come & share a casual coffee with other LGBTQIA+ humans. Quieter than a nightclub, more fun than drinking alone, tastier than almost anything.
All ages, all flavours of the rainbow & allies welcome.
Last Sunday of the month,
1pm-3pm, Percy & Percy, 110 Hargreaves St, Bendigo
Look for the white unicorn.
Event for 'Bendigo Queer Coffee' fb group:
https://www.facebook.com/groups/bendigoqueercoffee/ – join us!
You might also like: