Trans Day of Remembrance Vigil
Date/Time
Wednesday, 20 November, 2019
6:00 pm - 9:00 pm
Add to webcal
Event details
Cost: Free
This event is for: Trans people in Melbourne and their families, friends, and allies.
Appropriate age/s: This is a family friendly event
Further information: Event website
Book tickets: Click here

Accessibility


Wheelchair accessibile


Low-sensory

Location
Fitzroy Town Hall Ballroom
201 Napier Street, Fitzroy, Vic

Map Unavailable
Event Description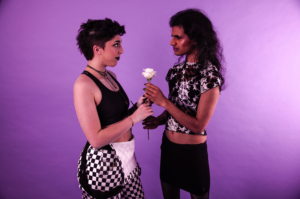 Will you hold this space with us?
Yarra Libraries and Teddy Darling present a community vigil for the international trans day of remembrance (TDOR) at Fitzroy Town Hall. This is a night for anyone who needs it: whether you are seeking company, sanctuary, reflection, or expression on this difficult day.
Curated and hosted by local trans arts advocate Teddy Darling, joined by local feature artists and poets to be announced shortly.
Image by Teddy Darling featuring Ren Fenech and Fey Kapur.
Click here to volunteer
for Trans Day of Remembrance. Please note, we are only looking for volunteers who identify as not-cis, trans, or otherwise within the gender diverse umbrella.
You might also like: