Ground Floor Seating Booth #3
$

9,000.00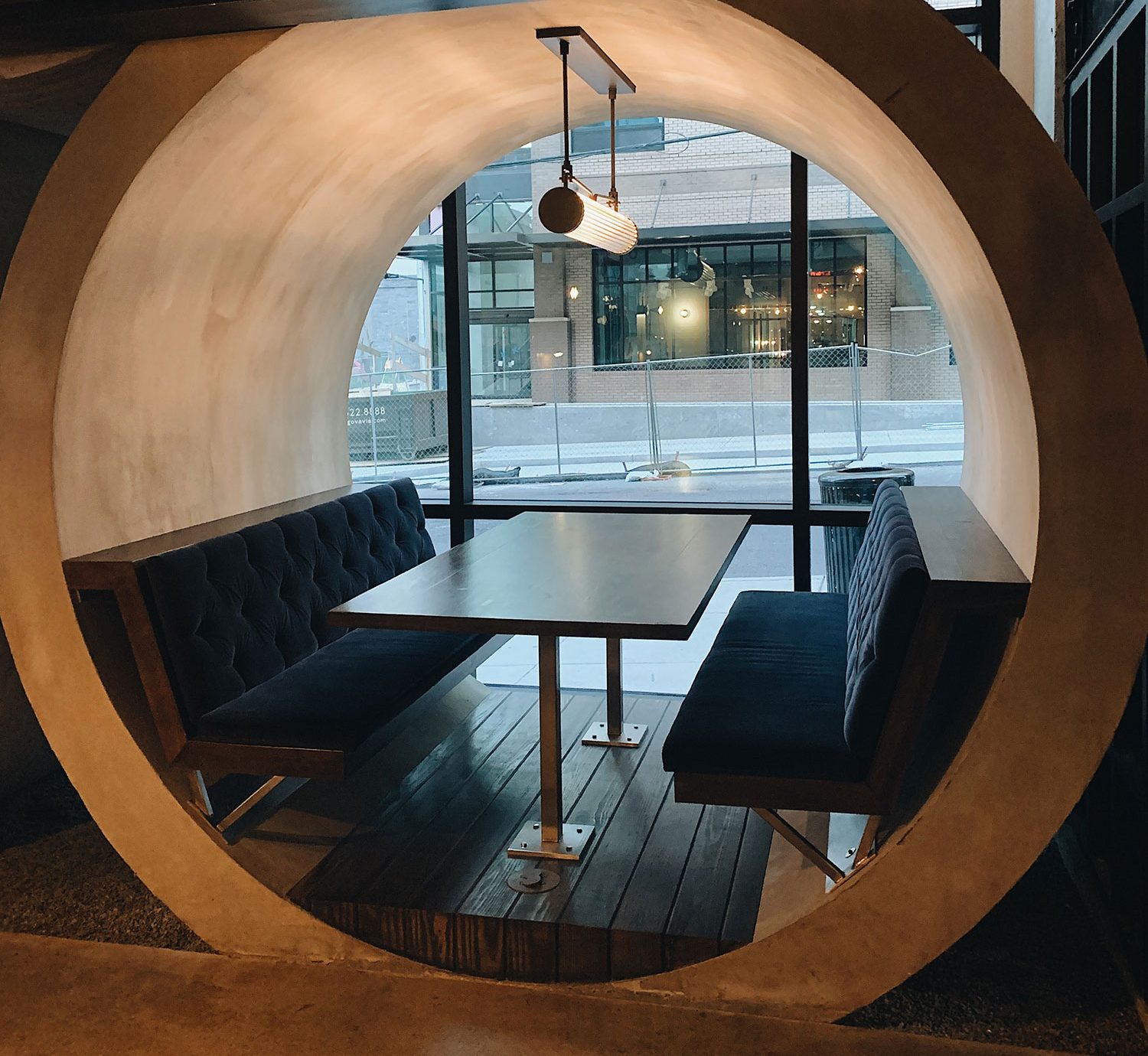 Who doesn't like a booth?
Providing a spot for friends, lovers and happy solos enjoying time to relax in, these built in, seating booths featuring spotted gum tables and panelling with leather seating will be a popular hang-out place.
Situated on the Ground Floor with a view of the reception area and gallery, it's a perfect place for you, your partners and friends to be immortalised within the Pride Centre with a plaque on your booth.
Purchase a seating booth for the Pride Centre today!
Shop for more items here
The images given are indicative only
*Your generosity will be acknowledged on our website. Donations of $5,000 and over will be acknowledged on our Honour Board within the Pride Centre. Where an item of $9000 and above has been supported fully by you or your Giving Circle, your name or your group's name will be, where feasibly possible, declared on a plaque on or near the item you have supported.*
Why this item is important to St Michael's Grammar School Community
The students of St Michael's Grammar School proudly uphold the School's values of Dignity, Respect, Care and Compassion and seek to be guided by those values in all that we do. We are committed to supporting members of the LGBTQI+ community to feel comfortable, confident, safe and strong. As part of that commitment we wish to make a tangible contribution to the Pride Centre. We encourage all members of the extended St Michael's community to join us!
Our Donors
Name
Date
Amount
Ros Casey
15/09/2020
$250.00
Gerard Houlihan
16/09/2020
$250.00
Terrie Jones
17/09/2020
$500.00
Geoff Rose
17/09/2020
$100.00
Jenna Webb
17/09/2020
$100.00
Christine Redmond
17/09/2020
$50.00
Elizabeth King
18/09/2020
$500.00
Antony Hill
18/09/2020
$100.00
Anonymous
18/09/2020
$250.00
Kylie Colville
18/09/2020
$100.00
Kenyon McKie
25/09/2020
$100.00
Total
$2,300.00