Ground Floor Seating Booth #4
$

9,000.00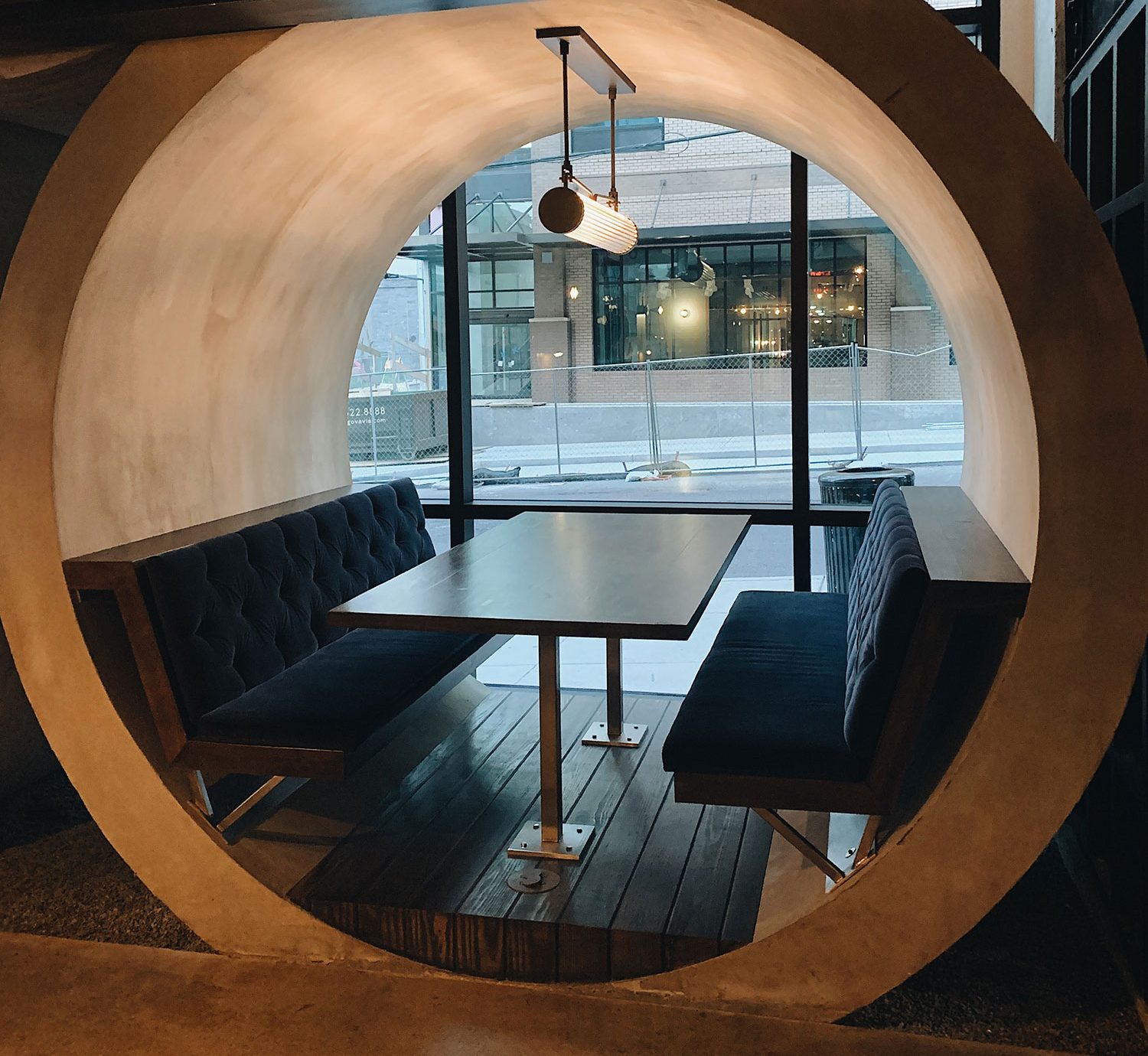 Who doesn't like a booth?
Providing a spot for friends, lovers and happy solos enjoying time to relax in, these built in, seating booths featuring spotted gum tables and panelling with leather seating will be a popular hang-out place.
Situated on the Ground Floor with a view of the reception area and gallery, it's a perfect place for you, your partners and friends to be immortalised within the Pride Centre with a plaque on your booth.
Purchase a seating booth for the Pride Centre today!
Shop for more items here
The images given are indicative only
*Your generosity will be acknowledged on our website. Donations of $5,000 and over will be acknowledged on our Honour Board within the Pride Centre. Where an item of $9000 and above has been supported fully by you or your Giving Circle, your name or your group's name will be, where feasibly possible, declared on a plaque on or near the item you have supported.*
Why this item is important to Philip Vita's booth
In the spirit of Phily's shining personality and love for all, we would like to share this opportunity with everyone who would like to have a place that they can visit, share a drink and have a laugh in his name. Feel free to give generously and within your means, as Phily always did himself.
Our Donors
Name
Date
Amount
Michael & Nathan Mastrodimos
20/09/2020
$500.00
Stephen Game
20/09/2020
$500.00
Grant Rogers
20/09/2020
$500.00
Anthony Burkitt
20/09/2020
$500.00
Joelle Vadas
10/10/2020
$100.00
Paul Clark
10/10/2020
$200.00
Anonymous
12/10/2020
$100.00
Rodney Hanratty
13/10/2020
$500.00
John Lam-Po-Tang
13/10/2020
$500.00
Megan Roberts
14/10/2020
$100.00
Beata Alfoldi
17/10/2020
$100.00
Rick Held
20/10/2020
$200.00
Karen Wallace
23/10/2020
$100.00
todd cummins
28/10/2020
$150.00
Liliane Vita, Serge, Helen, Joelle, Guy and Max
10/11/2020
$3,000.00
James Berlyn
15/11/2020
$250.00
David Sharpe
07/01/2021
$500.00
David Austin
03/12/2020
$500.00
Peter Geracimo
07/01/2021
$250.00
Barry Lewis
07/01/2021
$150.00
Tony Fiddes
07/01/2021
$250.00
Camille Fong Lim
07/01/2021
$100.00
Gary Sanger
07/01/2021
$100.00
Amanda Finnis
07/01/2021
$150.00
Total
$9,300.00