Mezzanine Seating
$

1,500.00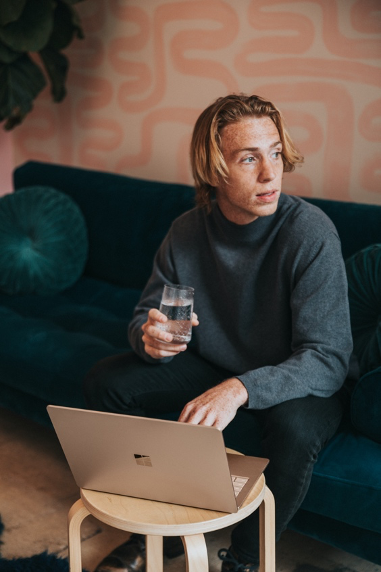 The mezzanine level will host the Australian Lesbian and Gay Archives (ALGA) and a Board Room that also serves as a viewing deck for the downstairs Multipurpose Space/Theatre.
The common area outside of these two rooms is a perfect perch for viewing comings and goings on the Ground Floor below.
Support the provision of good quality, durable furniture for people to comfortably lounge on as they watch the queer world go by.
Purchase seating for the Pride Centre today!
Shop for more items here
The images given are indicative only
Image: Surface on Unsplash
Why this item is important to Scott Membry's Fabulous 50th
We are all friends of this amazing human being through many different LGBTIQ+ circles. He gives of his time & talents with leadership & integrity. He has a milestone birthday this year & what would be more fitting than to honour his life & legacy with a gift to our Victorian Pride Centre. Please join us to make this a reality for our dear friend Scott Membry!
Our Donors
Name
Date
Amount
Deborah Storz
12/02/2021
$250.00
Tim Arundell
12/02/2021
$50.00
Gae Petersen
14/02/2021
$100.00
Christina Cheah
15/02/2021
$200.00
Sanjeev Singh
15/02/2021
$100.00
Daniel Neal
16/02/2021
$200.00
John Lovett
16/02/2021
$50.00
Faye McCrow
19/02/2021
$100.00
Samuel Parsons
21/02/2021
$100.00
Deborah Storz
24/03/2021
$50.00
Deborah Storz
15/04/2021
$50.00
Total
$1,250.00