It's a rare thing to have a space dedicated to LGBTIQ+ culture and it is with immense excitement and pride that we launch the visual arts program at the Pride Centre. The Pride Centre provides opportunities for visual arts and archival exhibitions and displays that focus on art by LGBTIQ+ artists and/or art that focuses on LGBTIQ+ issues. See our current exhibitions and an archive of past works below.
Visual arts activations and exhibitions at the Pride Centre are determined through an Expressions Of Interest process, assessed by a Visual Arts Selection Panel of volunteer arts professionals. Please keep an eye on the website and socials for information about the next round of EOIs. For further information, please email contact@pridecentre.org.au  
Current Exhibitions at the Pride Centre



The Rainbow Bridges art project brings together the voices of young lesbian, gay, bisexual, trans and intersex people and older members of the LGBTIQA+ community of the Macedon Ranges.

Funded by the Australian Government's Regional Arts Fund and coordinated by our WayOut and CLIP programs, the project features a collection of photographs and video clips created by local community members in collaboration with Woodend-based Tracey Strong of Strong Productions and Kyneton photographer Lakshal (Lucky) Perera.
The project aimed to build connections within the local LGBTIQA+ community through mentoring, positive role modelling and the sharing of LGBTI history.
"The Rainbow Bridges project is an intergenerational journey of curiosity, self-reflection and discovery centred around the LGBTIQA+ lived experience in regional Victoria," says project coordinator Belinda Brain.  "There are few organised situations in which older and younger LGBTIQA+ people have the opportunity to come together and a build a sense of shared belonging."
The collection of images and videos aims to bring empowerment, strength and a sense of pride and show the personal growth that comes with the building of confidence and self-worth.
"The personal stories represented in this exhibition are emotive, and painful but also convey history and experiences of celebration and positivity," says Belinda.  "It is hoped that this project will increase LGBTIQA+ visibility and have the capacity to influence and unite people through inclusion and acceptance."
The photographs and videos can be viewed at the Victorian Pride Centre from September 13, 2023. Find out more about the project here.
The Australian Government's Regional Arts Fund is provided through Regional Arts Australia, administered in Victoria by Regional Arts Victoria.
On display until November 2023.
Previous Exhibitions at the Pride Centre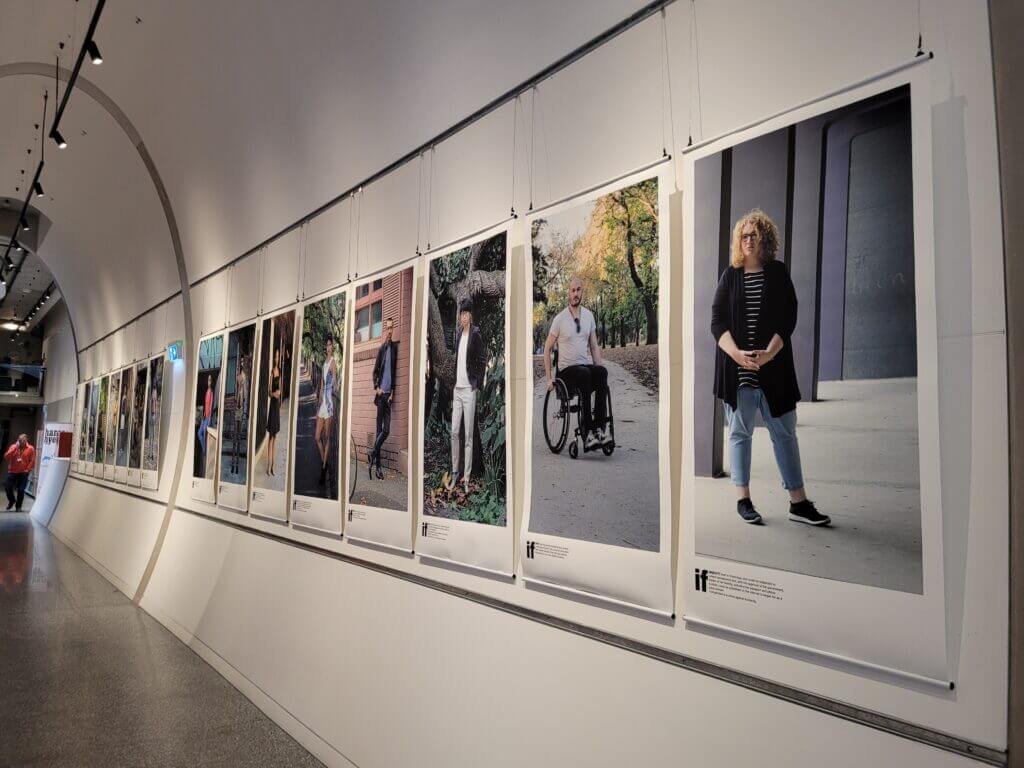 'If the World Was Just' Exhibition
As part of resident organisation Thorne Harbour Health's 40th anniversary, 'If the World Was Just' is a photographic exhibition exploring LGBTIQ+ human rights around the world through a series of portraits of local LGBTIQ+ community members.
In this portraiture exhibition, personal narratives intertwine with the global struggle for LGBTIQ+ rights. Drawing from Thorne Harbour's 2016/17 annual report, the photo series has been revisited to consider the contemporary consequences of LGBTIQ+ people living in various countries around the world.
The exhibition and accompanying forum on Wednesday 19 July will examine Australia's role in global LGBTIQ+ rights by drawing on the experience of asylum seekers and refugees, and the settlement process here in Australia.
On display in the Pride Gallery until September 11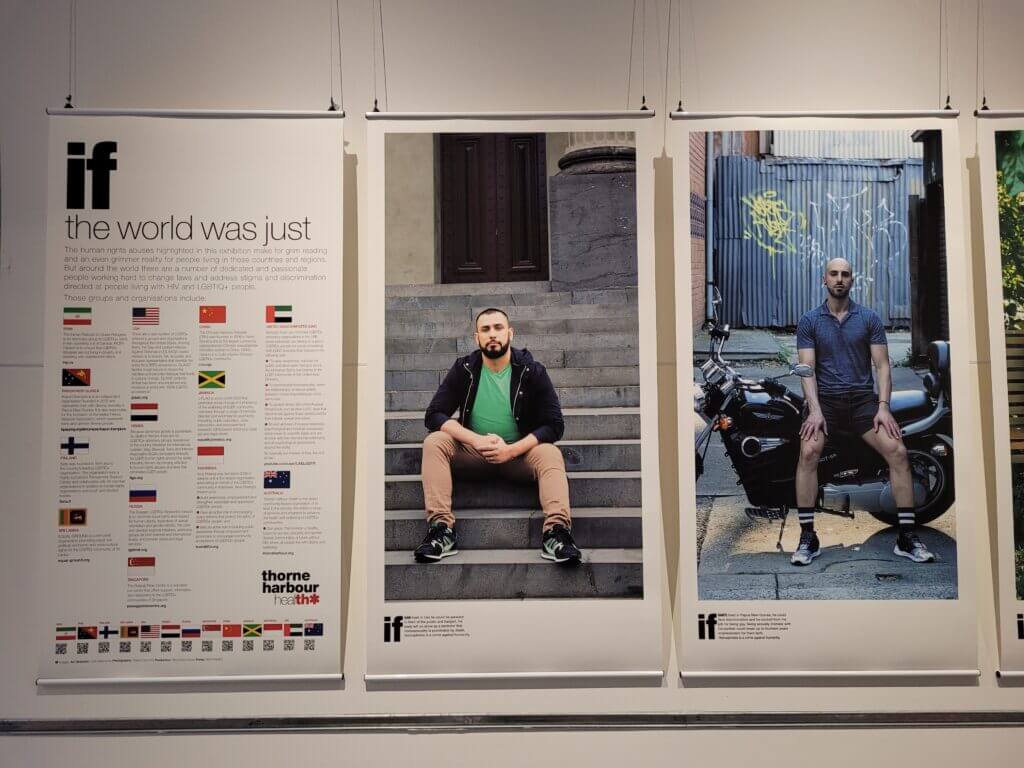 #AllAboard Dress and Exhibition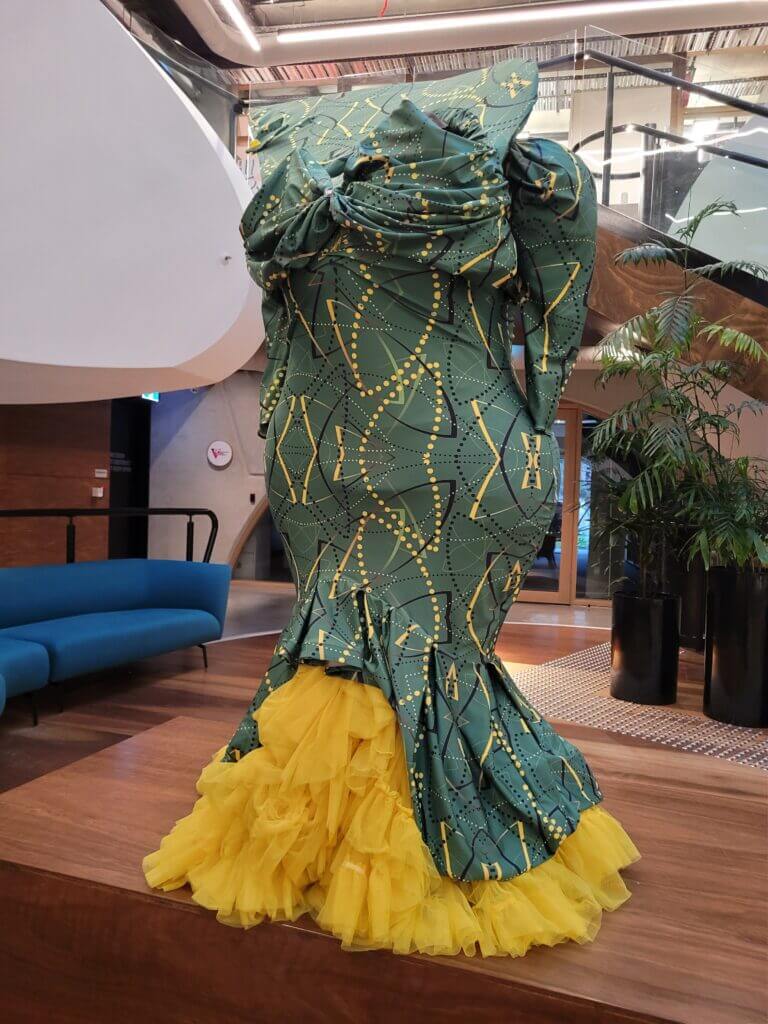 To celebrate the new #AllAboard Pride Tram competition the Pride Centre is displaying entries from last year's #AllAboard design competition this winter, along with the iconic 'tram fabric' dress designed by Gaetano Contarino for local drag artist Frock Hudson.

Design your own Pride Tram and submit your entry via the Yarra Trams website.
About the #AllAboard dress
Gaetano Contarino (he/him) is a 37-year-old self-taught textile designer who volunteers his time with community musical theatre companies in Melbourne. Yarra Trams commissioned Gaetano to create this costume for us in 2020 in collaboration with Frock Hudson.

"When Frock Hudson approached me to design a gown to be worn for the launch of the Yarra Trams #AllAboard Pride Tram, the brief was to make it big, camp, and include the Yarra Trams seat fabric design. I took one look at the fabric and instantly knew that the gown needed to emulate the abstract wattle design. From there I sketched up designs that embodied the wattle design."

We received two other variations of the design but were so impressed with what you see on display here, and loved the passion and story behind the design, that we just had to get this version created.

"…the idea of a large, abstract, structural leaf, and a wattle flower fit-and-flair gown made from printed lycra was a starting point. Frock and I sat down together and slightly adapted the tram seat design. It took four iterations of the leaf structure before achieving the final result. Countless hours of planning, 54 hours of actual sewing…and voila!"

The gown itself has a built-in structure to support the weight of the gown and wattle flower flair, as well as the detachable leaf structure.

"As a self-taught hobby costume maker, having the opportunity to make what I believe is an iconic outfit for Frock Hudson and Yarra Trams was amazing and such a joyful experience."
The Queer Gaze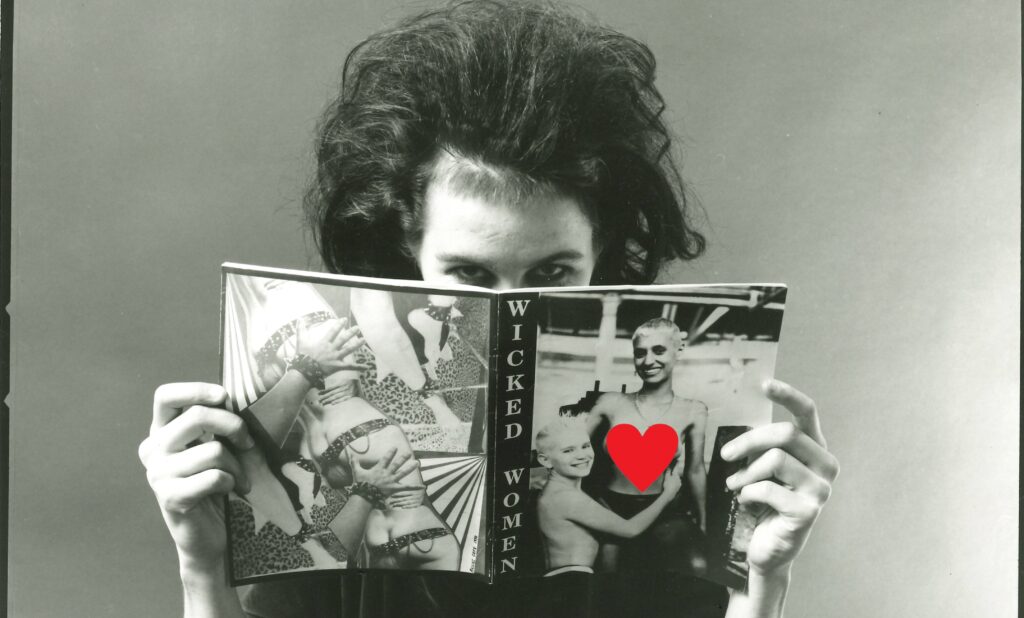 "Together, we faced the stigma of HIV/AIDS, street violence, and lesbian and trans invisibility to create a pocket of queer joy." – Lisa Salmon

The exhibition features a stunning collection of images from the iconic lesbian magazine Wicked Women, which was launched in 1988 and played a pivotal role in disrupting the rigid political climate that dominated the lesbian scene at that time.
The Queer Gaze exhibition has been curated by Lisa Salmon and will showcase images that have not been seen publicly for decades and are now housed in the Australian Queer Archives at the Victorian Pride Centre. These images are a testament to the power of queer representation and celebrate the resilience, creativity, and joy of the lesbian community during a challenging era.

Displayed April to June, 2023
The Making of the Victorian Pride Centre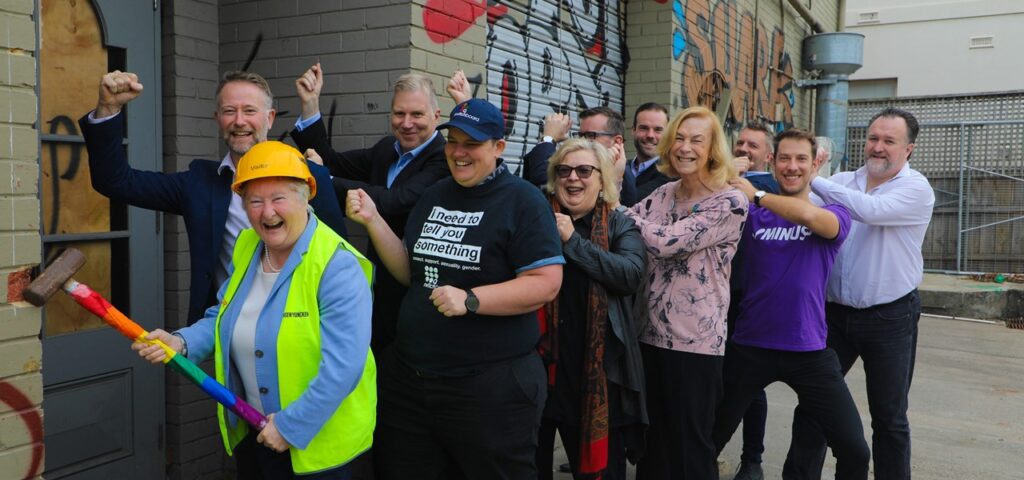 From concept to world-class LGBTIQ+ centre!
This exhibition explores the last 100 years of LGBTIQ+ history in Victoria, and the development of the iconic Victorian Pride Centre. Featuring architectural drawings and large photographic panels displaying images of the building during and after construction, and that highlight the context of LGBTIQ+ people before and after the human rights social revolution of the 1960s and 1970s.
Text and archival photographs of key people and events have been included from the Australian Queer Archives, St Kilda Historical Archives and State Library of Victoria, and images by Serge Thomann, Luke David, John Gollings and Daisy Searls. 
Displayed December 2022 to April 2023
The GLAD Project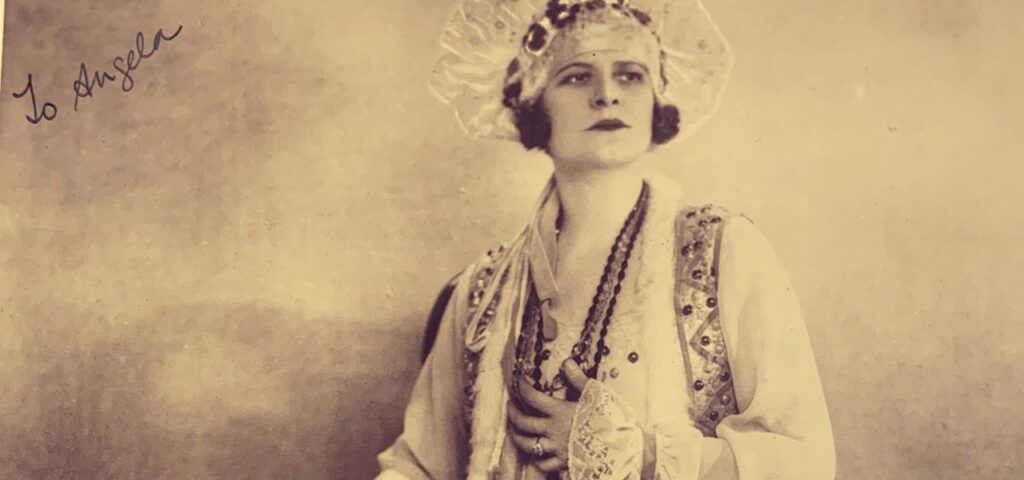 As part of the Arts Centre Melbourne Frank Van Straten Fellowship, awarded in 2022 to Angela Bailey, this first creative instalment of 'The GLAD project' acknowledges 'Our GLAD', the legendary musical theatre singer Gladys Moncrieff, her popularity and her 'long term companion' of 46 years Elsie Wilson. The broader fellowship explores queer histories within the Australian Performing Arts Collection.
Most often institutional narratives assume the hetero-normative and this project explores a queer narrative to these histories and and engages a broader accessibility for contemporary LGBTIQ+ communities.
Queens of the Pub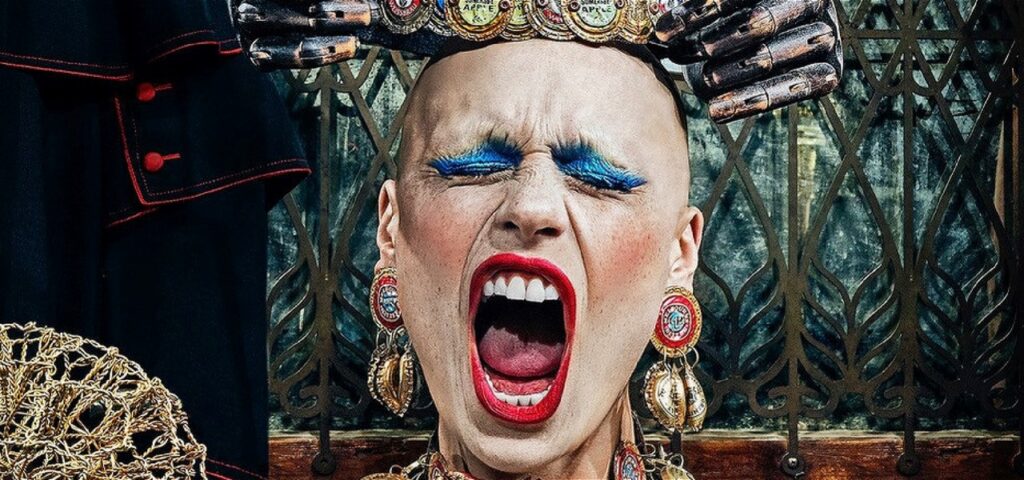 An ode to the punks and powerful women of St Kilda
This series of striking photographs depict the characters and survivors who have helped create the places where we gather and celebrate today. Through using recycled materials, heritage buildings, and residents of St Kilda, photographers Gerard and Marc honour the powerful women, and the rich history of Melbourne's seaside playground in arresting style.
'Ad Homonem' by David Thai, and 'Different flowers from the same field' by Lisa Ray

The Victorian Pride Centre is excited to announce the opening of photographic exhibitions 'Ad Homonem' by David Thai, and 'Different flowers from the same field' by Lisa Ray – both on display from November 8, 2022, to January 17, 2023.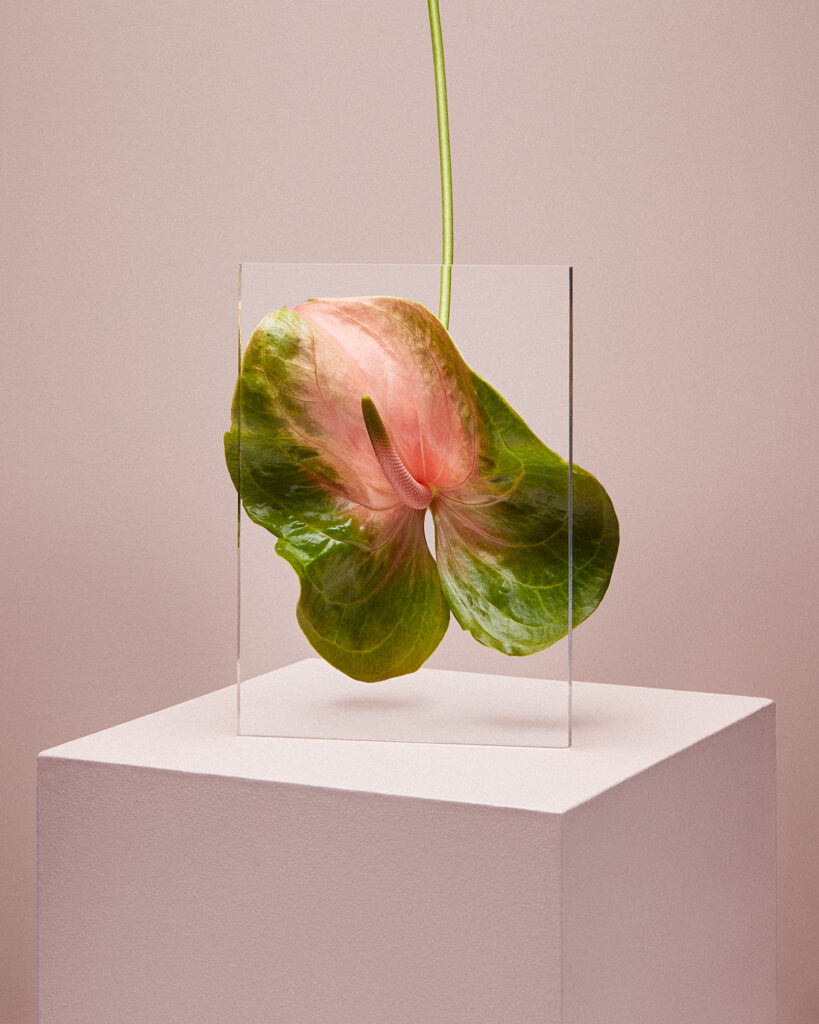 These two distinct but complementary exhibitions depict organic forms in evocative, profound, and contrasting ways:
'Ad Homonem' is a surrealist depiction of experiences navigating the gay dating scene as a person of colour. Using still-life imagery loaded with symbolism and pop-culture references, David Thai explores and pokes fun at the quirks, intricacies and struggles of dating while bringing to light the toxicity pervasive within the queer community. Each image expresses an internal dialogue in which Thai questions these cultural norms while pondering his own identity.
'Different flowers from the same field' by Lisa Ray is about the relationship between artist and flora, and recognising that people and plants have individual 'energetic signatures'. Ray's images combine to create more than just a feast for the eyes – they provide warmth for the soul. They serve as a reminder that we each have our own unique beauty, expression, and energy, yet prompt us to remember that we are all different flowers from the same field.
Exhibitions at the Victorian Pride Centre are programmed by our Visual Arts Working Group, which is composed of artists and other arts professionals who work collaboratively to curate a year-round calendar of artists and works that reflect the rich diversity of LGBTIQ+ communities in Victoria.
David Thai:
"As a queer person of colour, to have my work exhibited at the Pride Centre is an acknowledgment that I have the right and audacity to take up space; to be forthcoming with my voice; to instill confidence in my ability; and to feel empowered in my identity as a gay man."
Lisa Ray:
"I am incredibly grateful to have my work included for exhibition at the Victorian Pride Centre. It has inspired me to continue co-creating with the subjects of my work, whilst expressing out into the world more of who I am and the essence that moves through me. In turn, might it inspire others to do the same."
Jane Crawley, Chair of the Visual Arts Working Group:
"Welcome to 'Ad Homonem' and 'Different Flowers from the same field', our upcoming show at the Pride Centre. On behalf of the Visual Arts Working Group, I thank David Thai and Lisa Ray for sharing their work – taking up the invitation to utilise this most special building as a space for temporary creative works. We're so proud to work with and champion LGBTIQ+ creatives and our myriad of cultures."
Justine Dalla Riva, CEO Victorian Pride Centre:
"It is wonderful to host David Thai and Lisa Ray's thought-provoking and emotive exhibitions in the Pride Gallery – a space to amplify the voices and lived experiences from across our LGBTIQ+ communities."
About artist David Thai:
David is a photographic artist whose practice focuses on communicating queer culture and experiences through the composition of surreal still-life imagery. His visual constructions play with the symbolism embedded in everyday objects and invites audiences to interrogate queer social norms.
About artist Lisa Ray:
Lisa Ray is a photographer whose work imbues a quality of tranquility and presence. Residing in Melbourne, Lisa received her BA in Photography from the Royal Melbourne Institute of Technology (RMIT) in 2007. Alongside working as a commercial photographer, for the past 15 years Lisa has been creating and exhibiting her personal work, including twice being a finalist in the prestigious Nillumbik Prize.
Images: 'Unsolicited' by David Thai; 'Yellow Orchid – Body' by Lisa Ray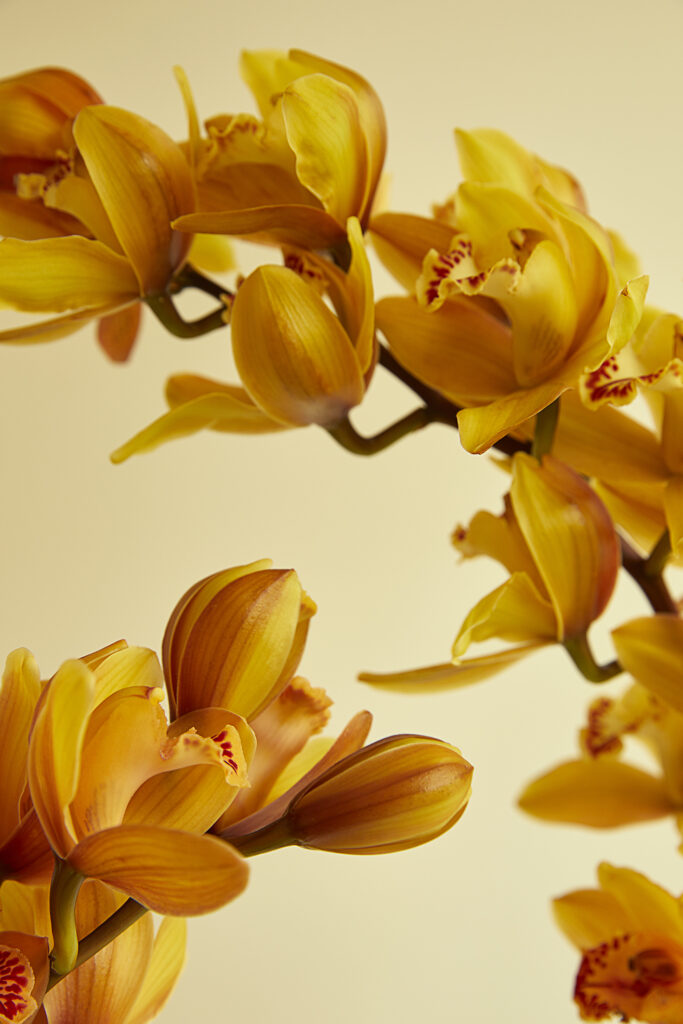 Impossible Dance
The Victorian Pride Centre is thrilled to announce its new exhibition Impossible Dance featuring photographic works by artist Matto Lucas, showing in the Pride Gallery from August 18.
Impossible Dance features a collection of black and white photographs that celebrate, canonise and represent queer communities in a pre-COVID world of nightlife, art and entertainment.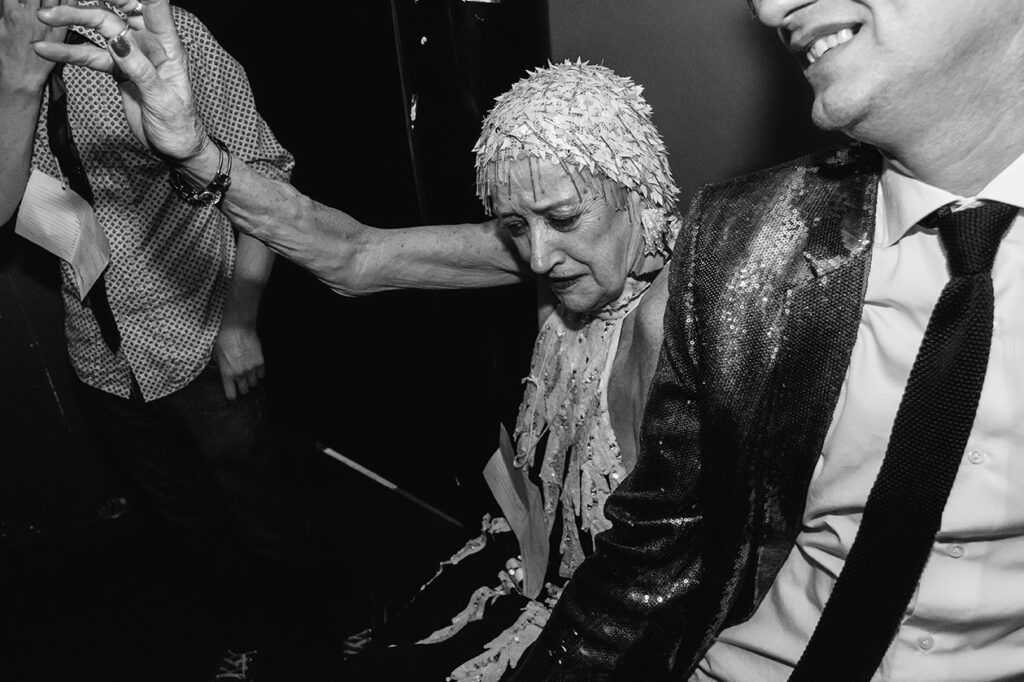 As a photographer, Matto Lucas interrogates systems of power, focuses on GASD (Gender and Sexually Diverse) and LGBTIQ+ identities, and aims to authentically document communities on the fringes of mainstream culture, with heavy influences from Rennie Ellis, Susan Sontag, Nan Goldin, William Yang and Joan E. Biren. 
Titled after an influential essay written by Fiona Buckland, Impossible Dance is the fifth iteration in a broader series of performance-based photography, bringing together images exhibited throughout the series.  
This is the first exhibition programmed by the Victorian Pride Centre's Visual Arts Working Group, which is comprised of arts professionals from LGBTIQ+ communities. Impossible Dance is free to view, and no bookings are required. Find out more about our visual arts programming via the Pride Centre website. 
Artist Matto Lucas: 
"To bring together these photographic works to exhibit at the Pride Centre, that celebrate, remember and promote queer peoples and queer spaces, from my photography practice over the last decade and a half, makes me feel so incredibly proud and excited."  
Victorian Pride Centre CEO, Justine Dalla Riva: 
"Impossible Dance captures the vibrancy and diversity of queer spaces and highlights how they are so important for community connection and celebration. We are excited to showcase the works of Matto Lucas as the first exhibition programmed by our Visual Arts Working Group!"  
Visual Arts Working Group member, Lisa Anderson: 
"The strength of creativity that came from our communities in answer to our invitation to exhibit is embodied in the series of exhibitions selected for 2022/23. Matto Lucas's works demonstrate a level of professional engagement with his community embodied in the black and white images. The works engage the particular shared experience in seemingly random bodies and gestures allowing us to gaze directly into the shadows to find exquisite contact." 
Printed Protest: Graphic Activism from the Australian Queer Archives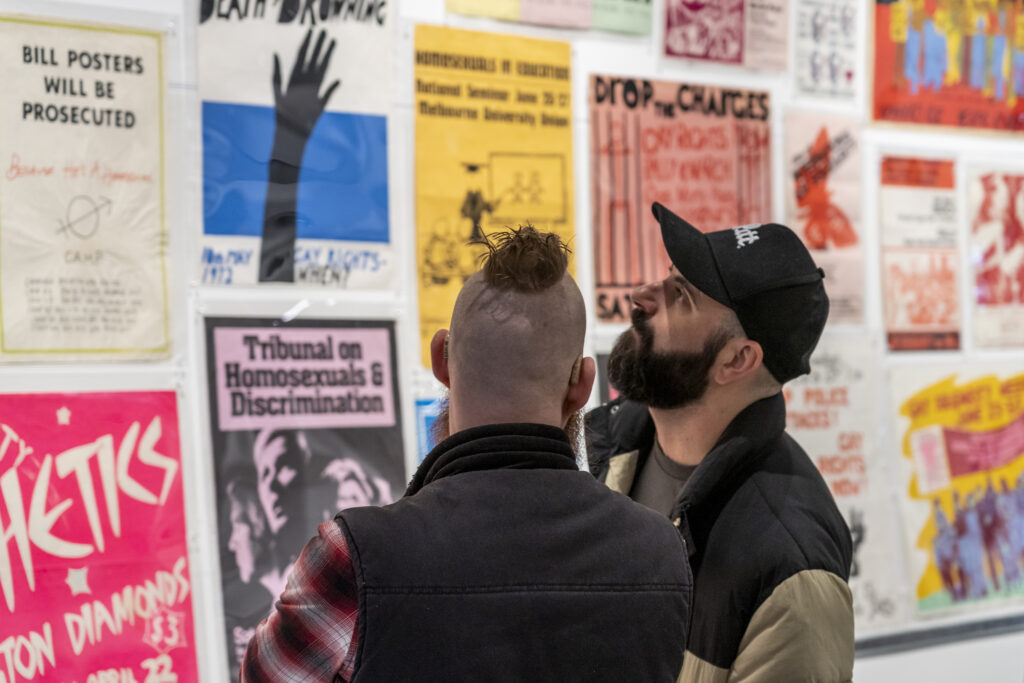 The exhibition 'Printed Protest: Graphic Activism from the Australian Queer Archives' opened as part of our Pride Month program, showing from June 1 to mid-August 2022! The rich variety of posters, banners and other printed materials from decades of LGBTIQ+ activism has been co-presented with the Australian Queer Archives who selected materials from their collection to create this striking and eclectic exhibition!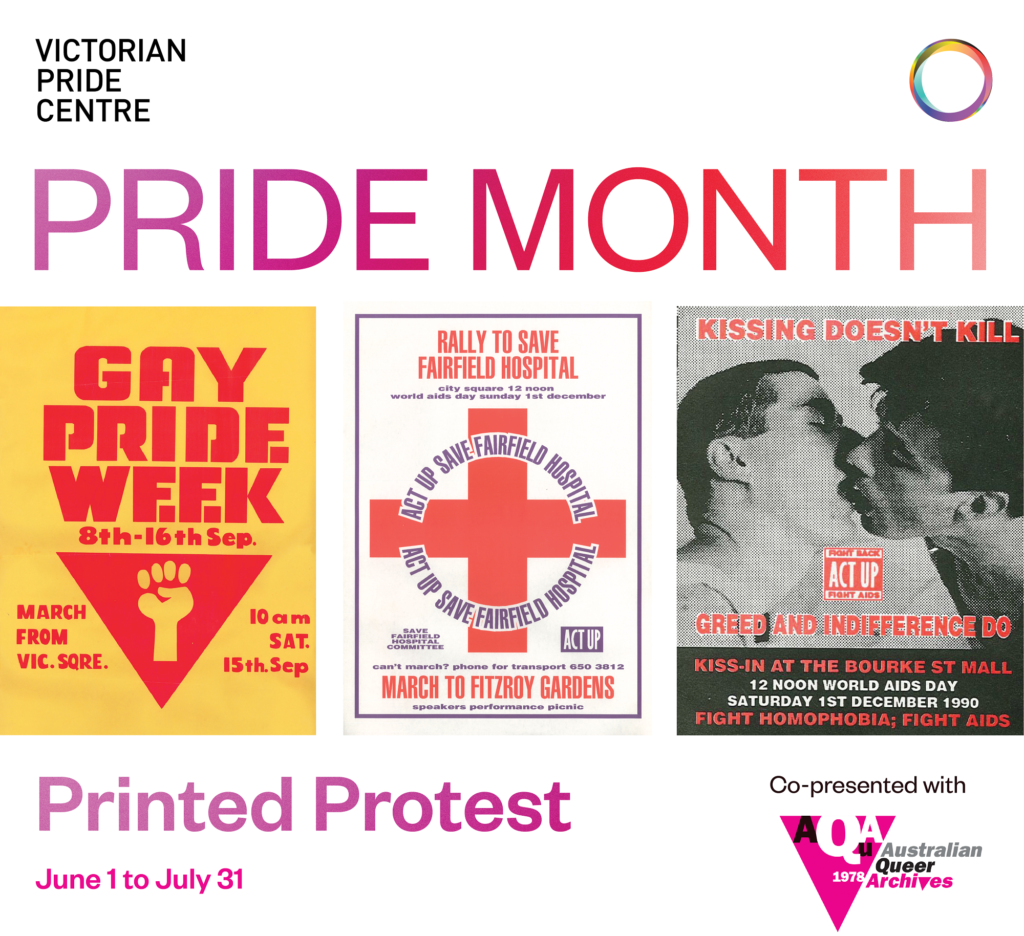 Country Roads to Pride (March – May 2022)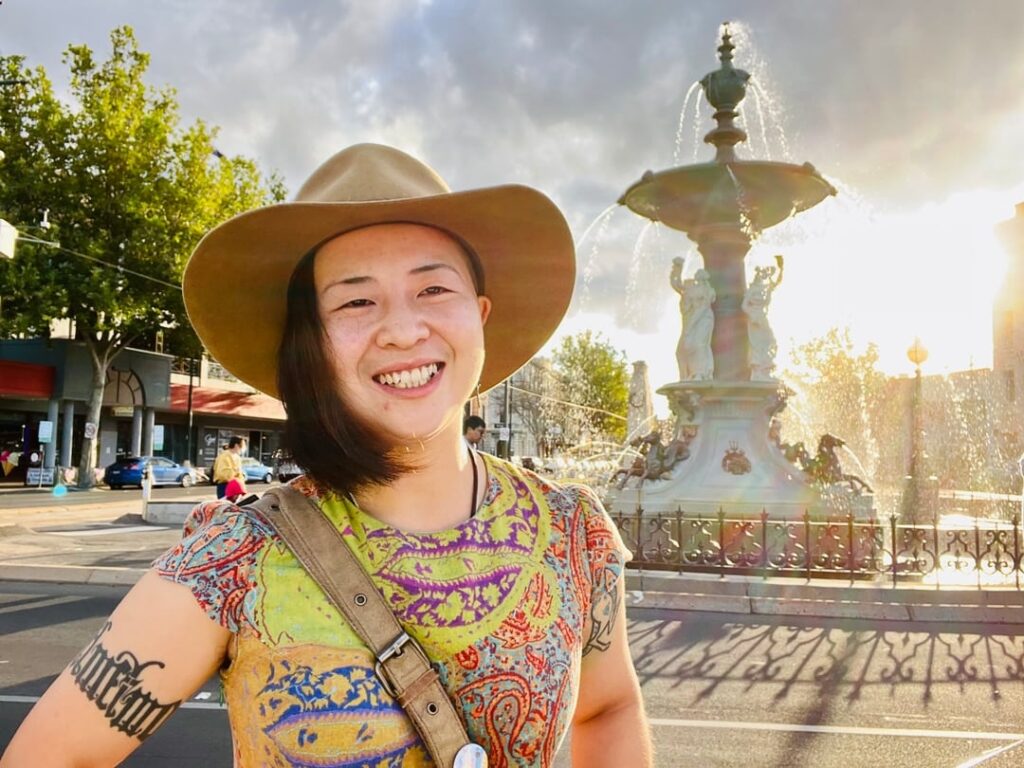 Country Roads to Pride celebrates the journeys that some trans and gender diverse people make to feel at home. Presented by Transgender Victoria and showing at the Pride Gallery until mid-May 2022.

"We live and thrive in many spaces outside the city, although that is where we may be most visible. We ask to be welcomed and affirmed wherever we grow and invite you to be part of our journey."

Using art and visibility to combat the isolation and disconnection experienced by trans and gender diverse people who live in rural and regional areas, Country Roads to Pride is a hybrid exhibition, including a series of photographic portraits by James Mepham viewable both online and in-person at the Victorian Pride Centre.

Supported by Ballarat Community Health, the Midsumma Festival Melbourne Pride 2022 Road to Pride Regional Activations program, and the TGDiCH Trans & Gender Diverse People in Community Health consortia, the project has created peer-to-peer connection and visibility to bust the misconception that trans people only come from, or only thrive in, the big cities, and working towards a world where gender diverse people can be included and celebrated wherever they call home, wherever they come from!

Thank you to all the participants and photographer for bringing this project to life – we are proud to show this exhibition!

If you're unable to visit the Pride Centre in person, head to tgv.org.au/country-roads/
Image: Xin (they/them) Bendigo | Dja Dja Wurrung Country
Freedom is Mine (Jan – March 2022)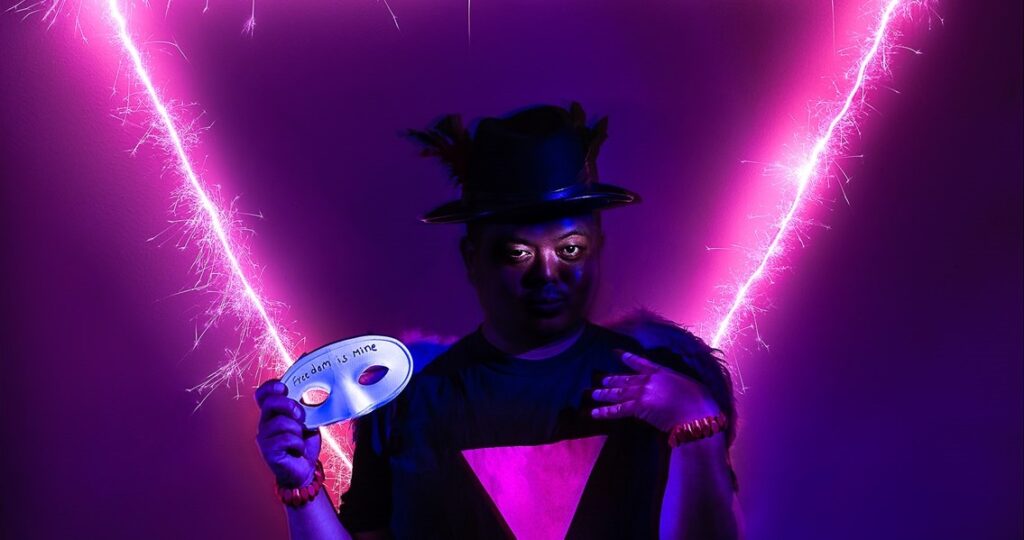 Freedom is Mine at the Victorian Pride Centre.
This important and timely exhibition features portraits by photographer Peter Casamento of LGBTIQ+ people seeking asylum, and is part of the 2022 Midsumma Festival program.
Exhibition dates: January 1 to March 25
Victorian Pride Centre opening hours: 9am – 6pm Mon to Sat, 10am – 6pm Sun
Ticketing/costs: Free, no booking required
Freedom is Mine has been developed as a collaborative project between photographer Peter Casamento and Many Coloured Sky, the Queer Development Agency of THREE for All Foundation.
The THREE for All Foundation is an Australian registered charity focused on community partnerships and community development initiatives that address human rights challenges for communities around the world that are especially disadvantaged by discrimination, poverty and displacement.
More about Freedom is Mine:
LGBTQI+ people from many parts of the world face persecution, violence and expulsion from their families and communities, and may be forced to flee their country. Those who come to Australia can experience prejudice, isolation, and material deprivation as they seek the freedom to be themselves.
Freedom is Mine is an intimate photographic portrait exhibition of LGBTQI+ refugees and people seeking asylum who are members of Many Coloured Sky's Queer Refugee and Asylum Seeker Peers community. Photographer Peter Casamento gave his time to capture each participant in ways that help them to share their stories, challenges and hopes for the future.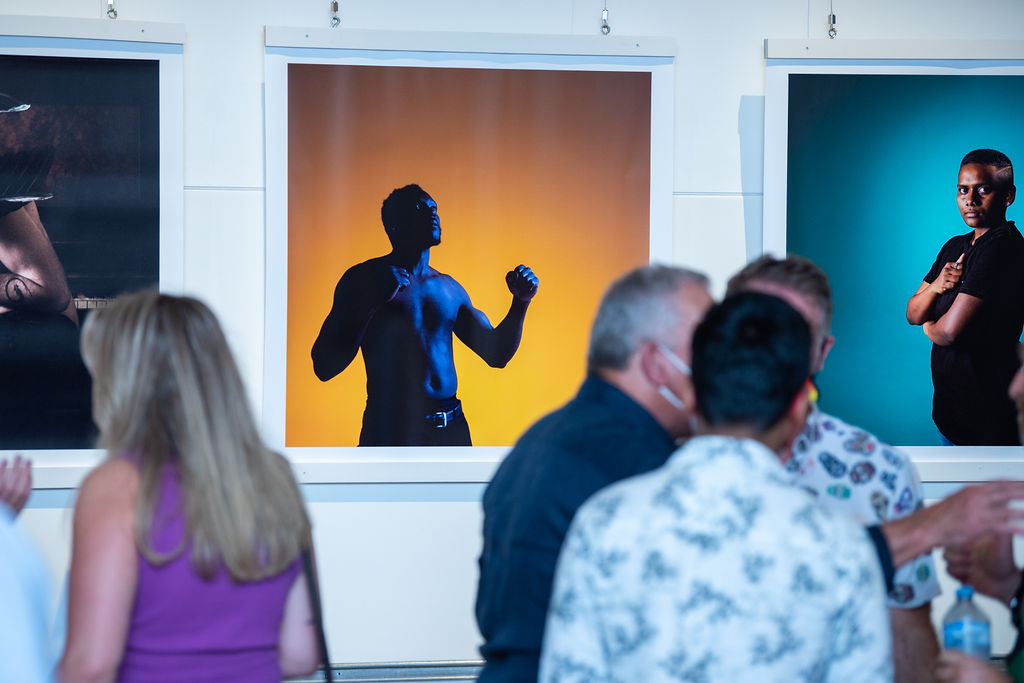 Queer-ways: Retracing Melbourne's Queer Footprint (November 2021 – Feb 2022)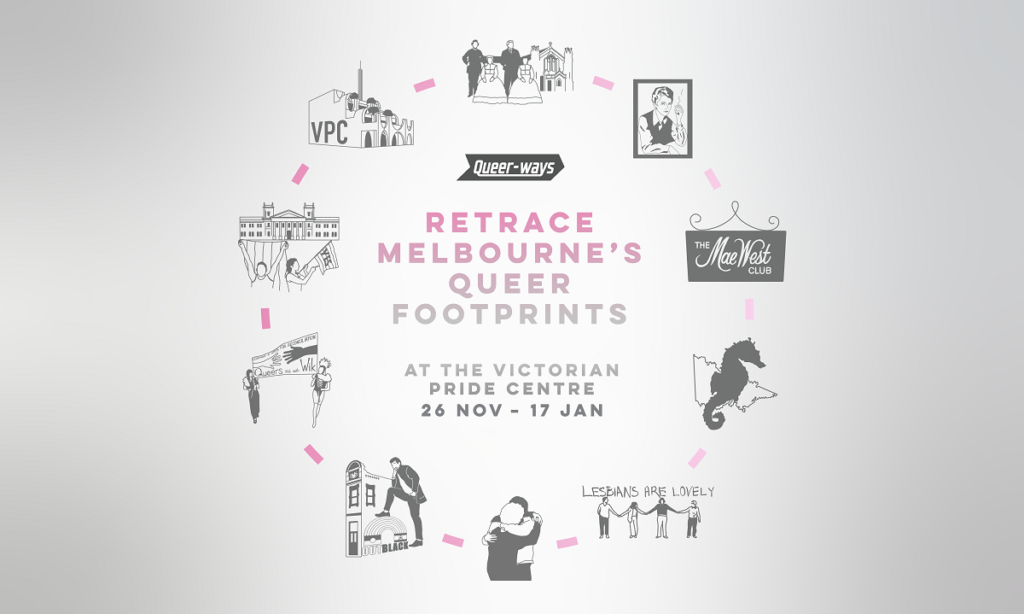 The free and interactive exhibition 'Queer-ways: Retracing Melbourne's Queer Footprint', is on display in the Pride Gallery.
The exhibition is curated by Melbourne/Naarm-based artists LUCIANO and Georgia Keats and features augmented reality illustrated maps of Melbourne's queer history. 'Queer-ways: Retracing Melbourne's Queer Footprint' is displayed on the ground floor of the building, opposite the Pride Gallery's inaugural exhibition 'identity, adornment, transformation'.
'Queer-ways: Retracing Melbourne's Queer Footprint' showcases a re-telling of Melbourne's queer history through the voices of local queer people in a series of five maps. After initial research supported by (resident organisation at the Pride Centre) the Australian Queer Archives (AQuA) and community consultation directly with Melbourne's LGBTIQ+ communities, LUCIANO and Georgia Keats have charted queer experiences, locations of significance, and memories onto illustrated augmented reality maps of the city. The exhibition also includes a display of archival material from the Australian Queer Archives.
'Queer-ways' intends to unite Melbourne's queer community in Australia's first purpose-built space for LGBTIQ+ communities, celebrating the historical and contemporary queer venues, events and spaces that have shaped and continue to tell the story of Melbourne.
More information about the exhibition here. You can view images of the exhibition launch here.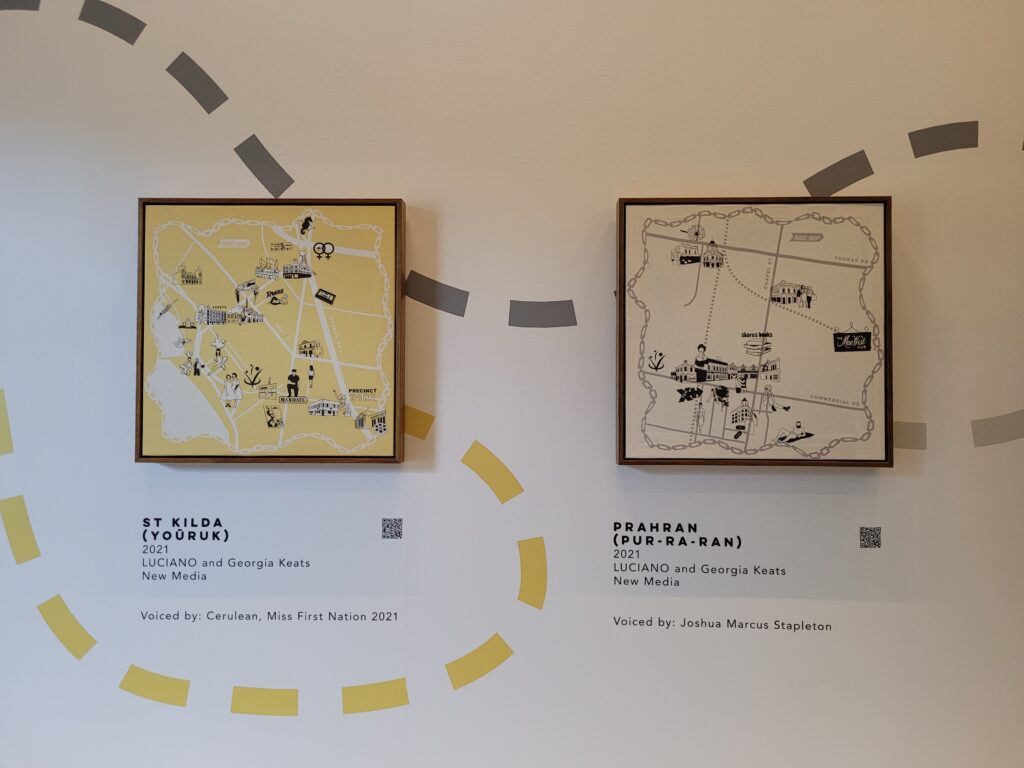 Inaugural exhibition:
identity, adornment, transformation (July 2021 – Jan 2022)
Curator Mish Eisen brings Indigenous LGBTIQ+ artists Jenna Lee, Clint Lingard, Paul McCann, Dylan Mooney and Peter Waples-Crowe together to create identity, adornment, transformation. The exhibition explores notions around discovery of identity, resonance of adornment and bearings of transformation from a LGBTIQ+ Indigenous contemporary lens.