Nomads Outdoors Group – Winter Solstice Dinner
Hosted by
The Nomads Outdoors Group
Date/Time
Sunday, 23 June, 2019
6:30 pm - 9:00 pm
Add to webcal
Event details
Appropriate age/s: For over 18's only
Further information: Event website
Book tickets: Click here

Accessibility

Location
Wild Yak Tibetan Restaurant
350 High St, Northcote,

Event Description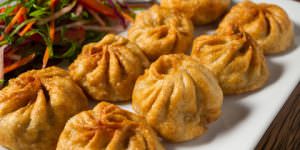 Our annual special dinner – non-members welcome!
GRADE | TYPE: Easy – Social Event.
ACTIVITY DESCRIPTION:
Join us for our annual Winter Solstice Dinner. BYO – wine only. The meal is a 3 course set menu. There are lots of meat and vegetarian options included. We will be aiming to start eating around 6:45pm.
MEETING TIME | LOCATION: 6:30pm at the Wild Yak Tibetan Restaurant, 350 High St, Northcote.
MAP REFERENCE: Melway map 30 grid F8 | Google map goo.gl/maps/Jc1JHGSumsp.
DISTANCE | TIME FROM GPO: 6 km, 20 minutes.
PUBLIC TRANSPORT: Tram 86 from Bourke St to stop 34 | Mernda line train to Northcote Station | bus 508.
COST: $37 including booking fee.
LEADER | BOOKING: by Thursday 20th June.
TO BOOK this event, please follow this link to the Nomads website: http://tdy.cl/se/LH036P4
You might also like: