We are thrilled to welcome visitors to the Pride Centre to explore this remarkable building.
Free public tours
Join a member of the VPC team as they take you on a tour of the Pride Centre, which incorporates spaces that are not normally open to the public. Learn about the building's design, the resident organisations inside the Pride Centre, and bookable event and work spaces, while also having an opportunity to explore the Pride Gallery.
Register now on Eventbrite for your free ticket! Spaces are limited so get in quick.
Tour hours: generally Saturdays and Sundays at 3pm (check Eventbrite for specific days)
Note that all parts of the tour are accessible by wheelchair.
For more information about the public tours program:
Email – comms@pridecentre.org.au
Phone – (03) 7035 3592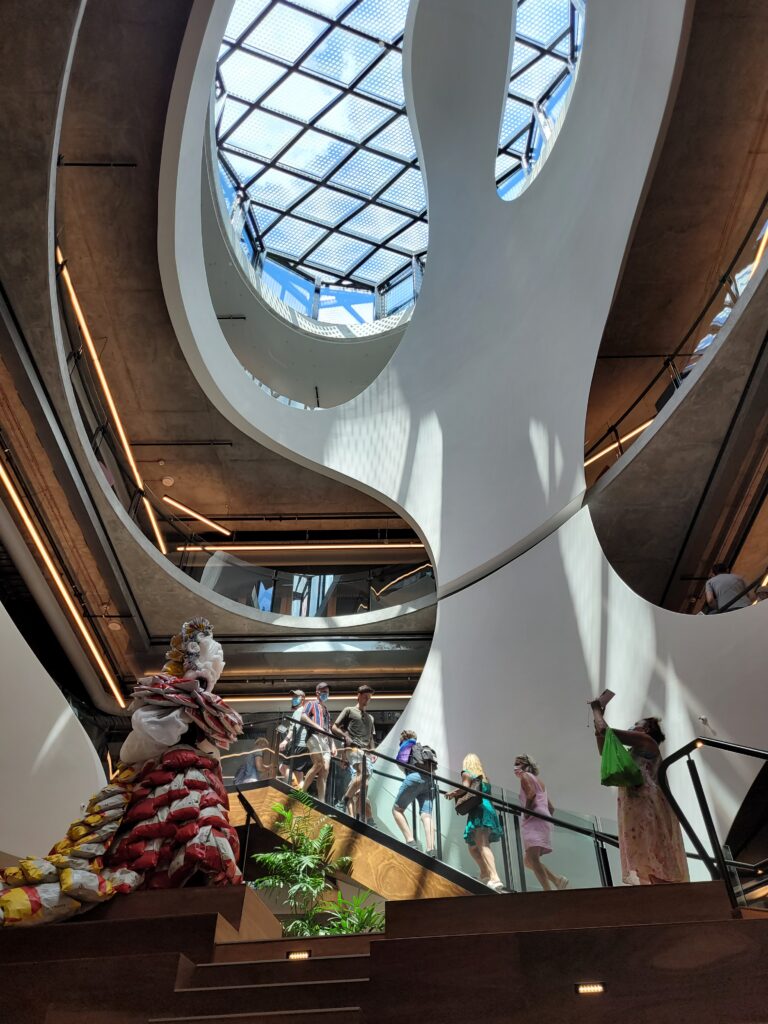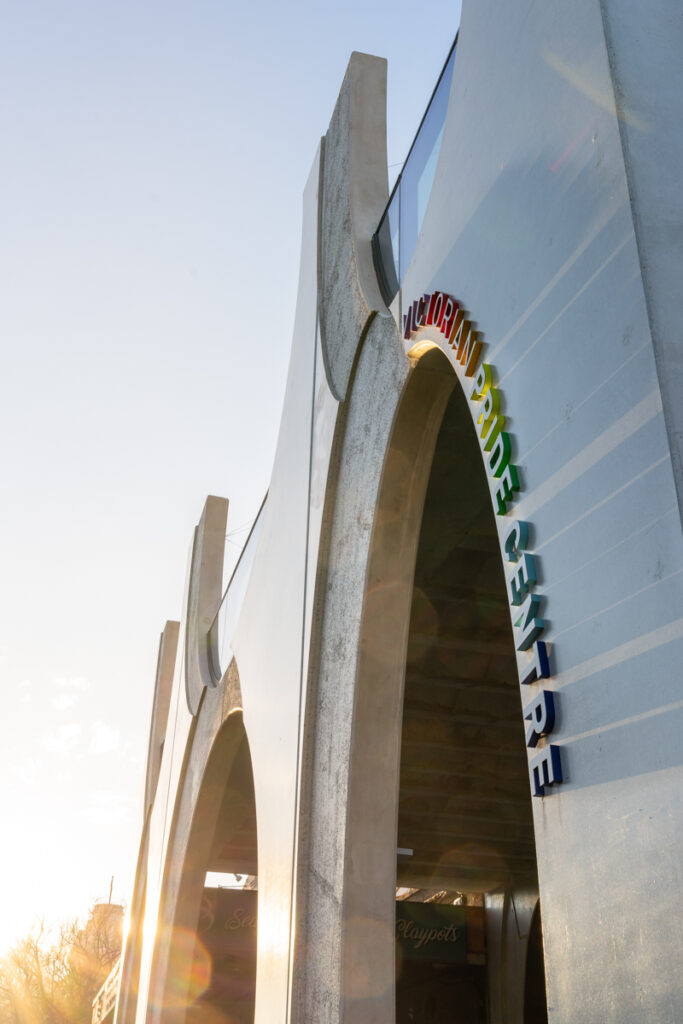 Private Group Tours
Want to bring your colleagues or classmates to the Victorian Pride Centre? We have engaging and educational guided tours for organisations, universities and schools led by experienced tour guides that will give your group background information on the centre's origins, purpose, design features and resident organisations.
Requests for private group tours during weekdays are currently being considered on a case by case basis, dependent on tour guide availability, and with an applicable fee structure. 45 minute tours for groups of up to 25 (maximum) between 9am and 5pm Monday to Friday. Requests to be emailed to contact@pridecentre.org.au.
Tour Fees
Community & social groups (grassroots/not incorporated entities) – $50
Small* not-for-profits – $80
Medium* NFPs – $120
Large* NFP's – $150
Public Schools and TAFEs – $120
Private Schools and Universities – $150
Federal, Local and State Government – $250
Small Business – $250
Corporations – $300
Fee relief is available on request. GST is not included in the above prices.
Please note that some spaces in the building may be occupied by events and not available during your tour. If you are interested in exploring a particular space, please let us know when booking in your tour and we can check availability of desired space.
*Information about S, M, L NFPs from the ACNC: https://www.acnc.gov.au/tools/topic-guides/charity-size.