Contribute your passions, skills and experience to Australia's first purpose-built hub for LGBTIQ+ communities, the Victorian Pride Centre!
We are currently seeking applicants for a range of leadership roles that will help shape the next phase of the organisation. Click on the below images to find out about the opportunities on offer and apply today.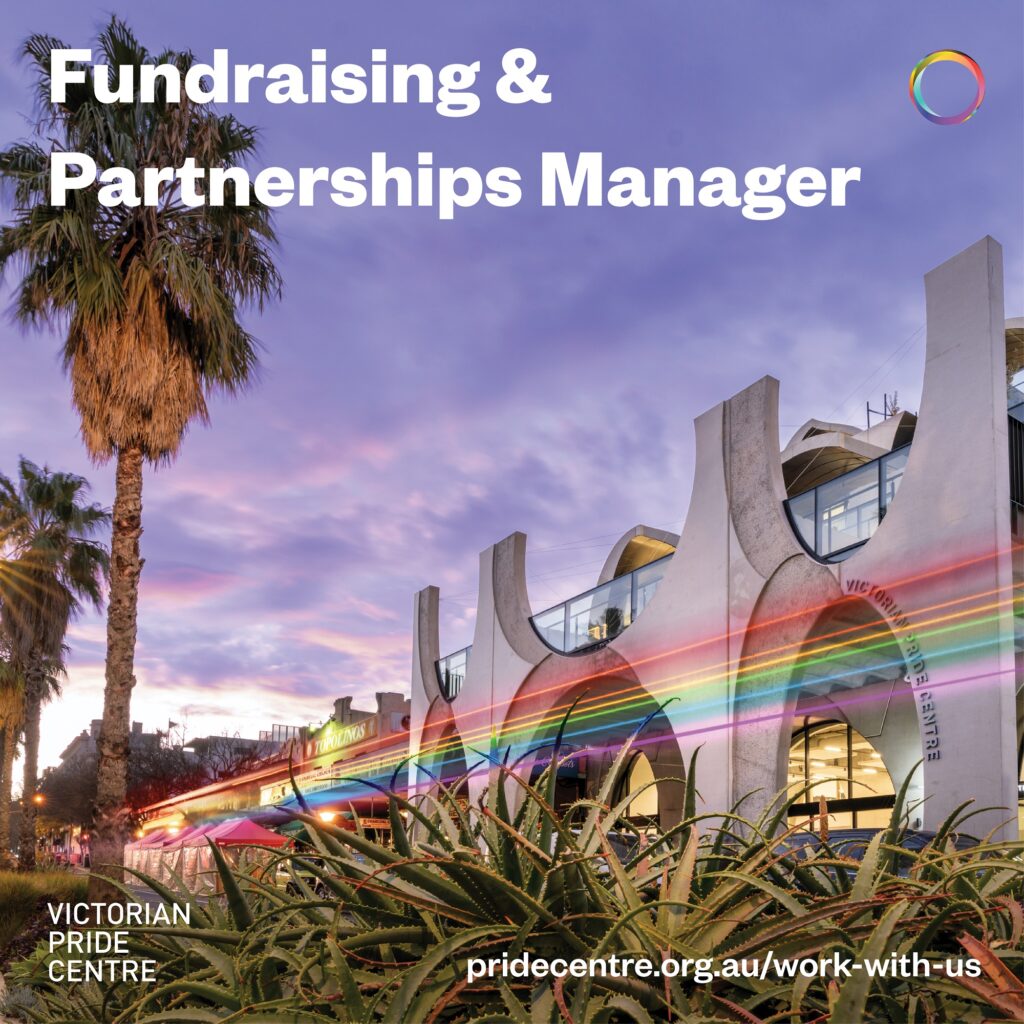 Fundraising and Partnerships Manager
Bring your passion and expertise in the fostering and developing impactful partnerships, and delivering fundraising campaigns to support the long-term sustainability of Australia's first purpose-built centre for LGBTIQ+ communities.
Applications via Ethical Jobs close on December 14
Venue and Facilities Manager
We are hiring for the newly created role of Venue and Facilities Coordinator at Australia's first purpose-built home for LGBTIQ+ communities and organisations.
The Venue and Facilities Coordinator is responsible for the onsite coordination of the centre's physical infrastructure, facilities, and venue systems to ensure the centre is functional, safe and meets user requirements.
Read the Position Description here.
Applications via Ethical Jobs close on December 18