Brimbank City Council's LGBTQIA+ Action Plan Community Consultations
November 22, 2022 @ 12:00 am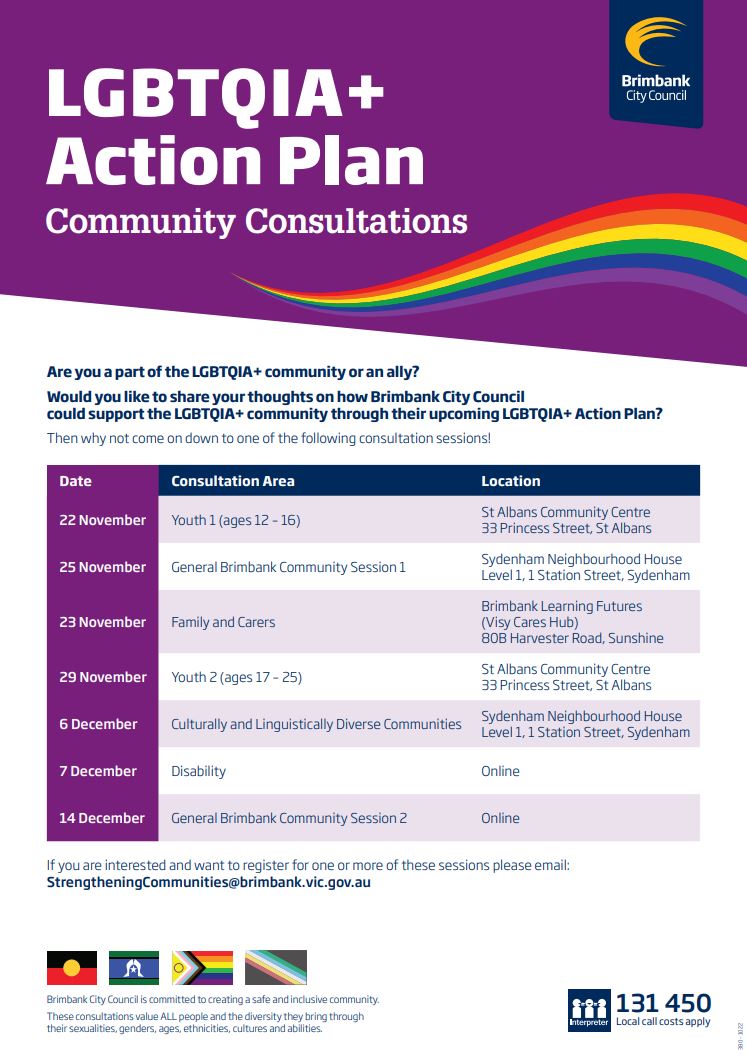 Are you someone who:
– identifies as apart of the LGBTQIA+ community or an ally
– has a connection to the Brimbank Local
– wants to use their voice for change?
Then Brimbank City Council invites you to assist with the creation of the LGBTQIA+ Action Plan!
If you are interested and want to register for one or more of these sessions please email: StrengtheningCommunities@brimbank.vic.gov.au
Please note that further details will be provided upon registration.
Brimbank City Council is committed to creating a safe and inclusive community.
These consultations value ALL people and the diversity they bring through their sexualities, genders, ages, ethnicities, cultures and abilities.
Related Events