Crystal Queer: Gender Expression through Performing Arts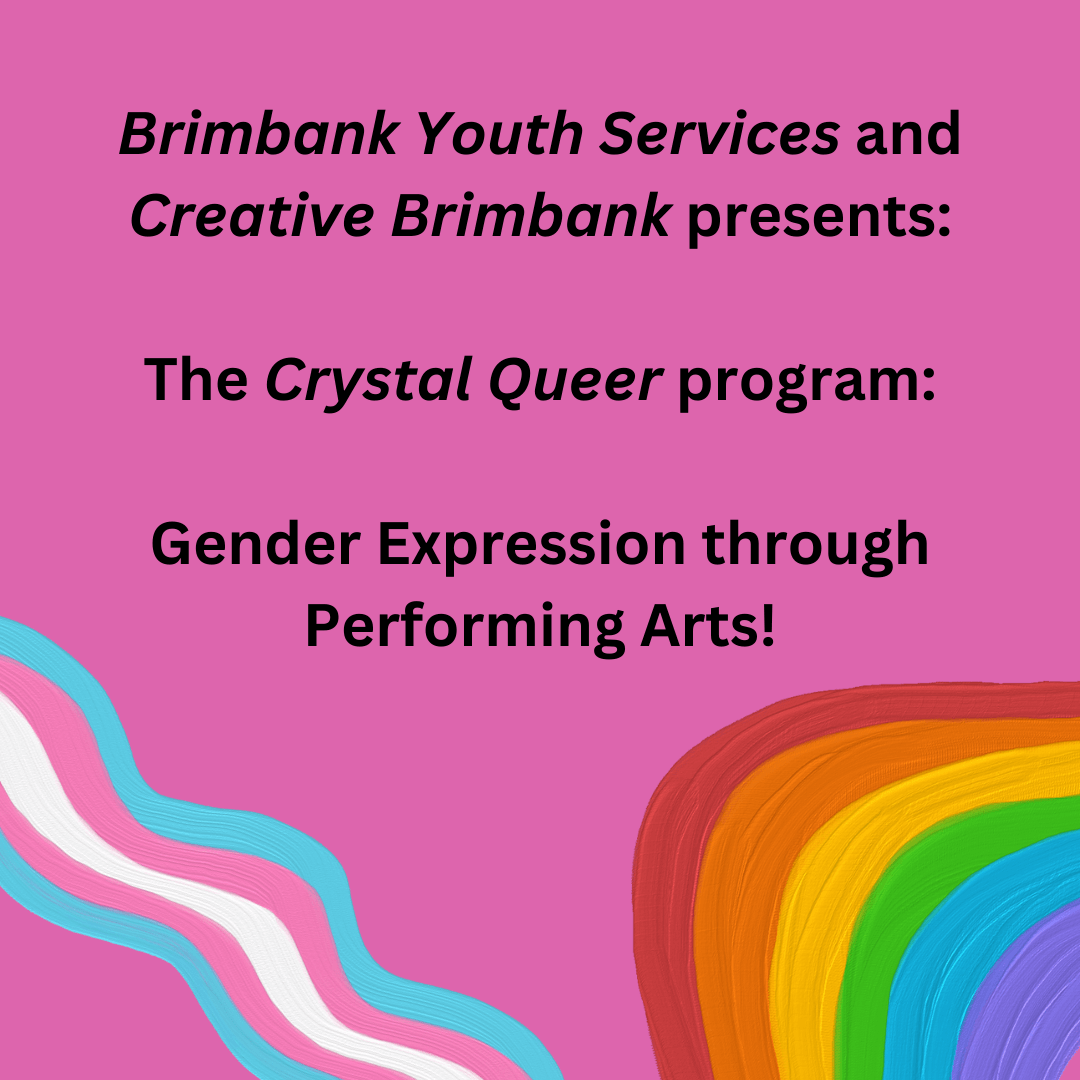 Are you an LGBTQIA+ or ally identifying young person who loves performing?
Then why not come on down to the Crystal Queer program run by Brimbank Youth Services in collaboration with Creative Brimbank!
This term the program will focus around Gender Expression through Performing Arts. This means that you will have the opportunity to explore gender and that means through various forms of performing arts.
The Term will then end on a grand showcase to allow the program participants to perform and try out a routine of their choosing.
If this sounds like something you may be interested in then head to the Crystal Queer page on the Brimbank Youth Services website!
Related Events