Full Body Recovery Class
September 21, 2022 @ 6:00 pm

-

6:45 pm

Pay As You Feel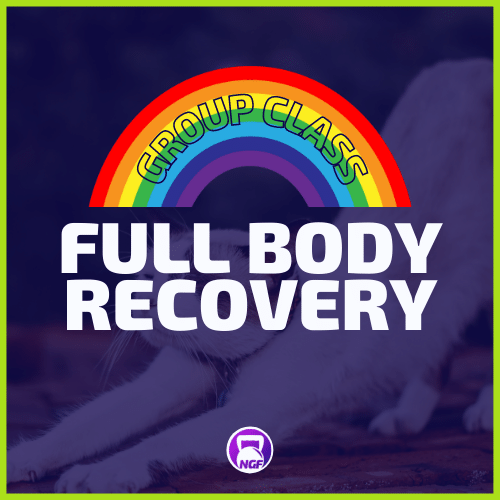 Class Details
Description
Every Wednesday at 6:30pm AEST, Non Gendered Fitness runs a gentle and slow-paced online class for queer, trans and gender diverse folks.
Whether you're feeling sore from your training sessions, experiencing a stiff back from sitting all day, or you're just feeling stressed and anxious, you'll feel so much better after one of these relaxing recovery sessions.
This class has a focus on stretch, mobility and relaxation as is designed to loosen and relax stiff muscles and help you move and feel better.
Trainer
Bowie Stover (They/Them)
When
Wednesdays at 6:00pm AEST
Cost
Pay As You Feel
Other Info
Feel free to jump in a few minutes early to say 'hello' and spend a bit of time socialising with Bowie and other attendees (*optional)
Your camera being on or off is completely optional
Can use a phone but preferably a laptop
Needs wifi (Zoom call)
No experience required. Go at your own pace. Do what feels good for you.
This class tends to do a bit of work on the ground so you must be able to kneel, and get up and down off the ground comfortably.
As this class can be on the ground, you may want to use a yoga mat or make enough clear/clean space on the ground to lie down.