Garth Horsfield Exhibition of Paintings "Where Men Fear to Tread"
November 3, 2022 @ 11:00 am

-

5:00 pm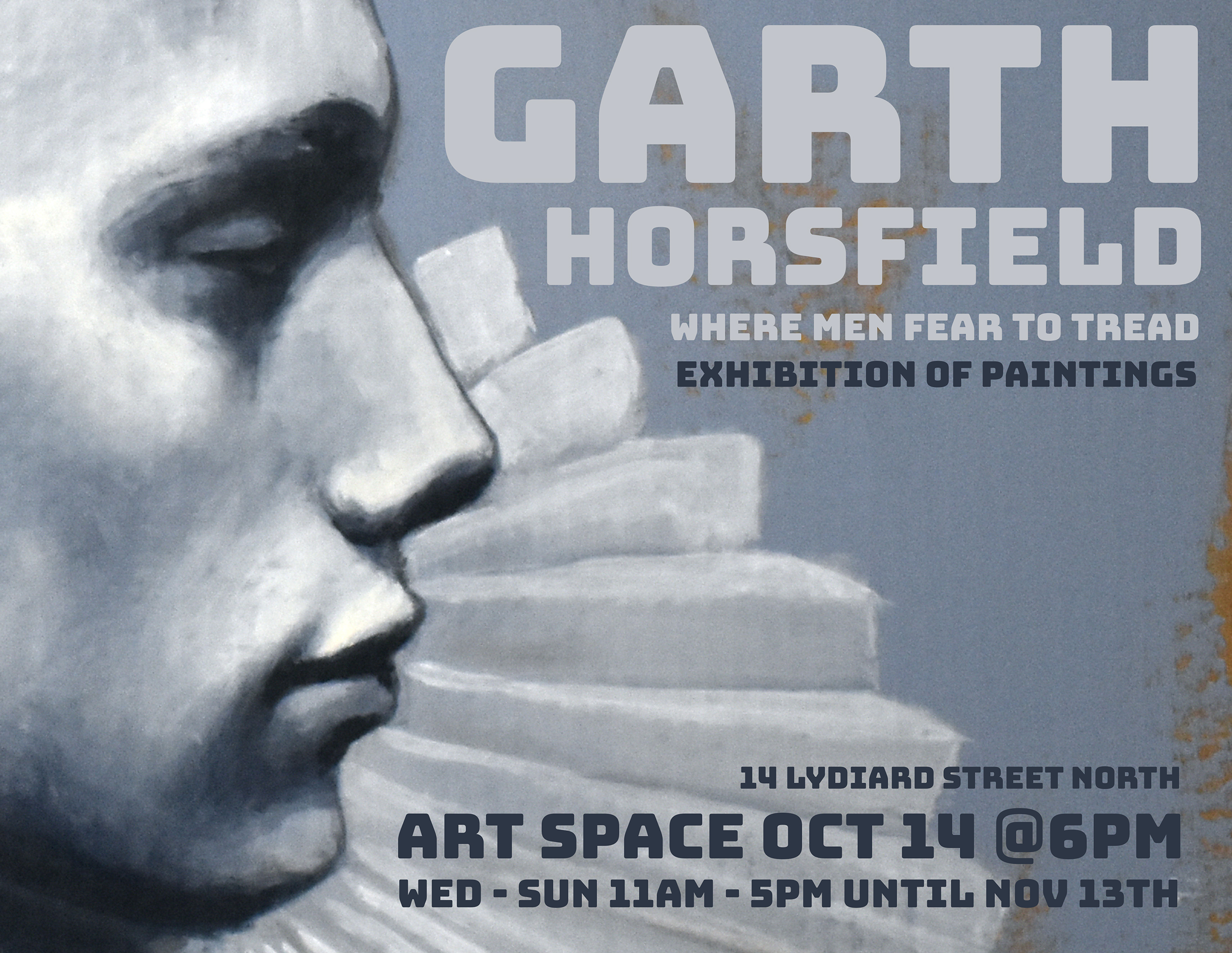 In this collection I was interested in delving into some phobias, foibles and indiosyncracies of the male psyche. Using symbols and mythical overtones as well as classical dance poses, I like to play with melodrama and also to take the present day athletic stereotypes we see in advertising totally out of context. The "angel" series imagines these old testament support characters as contemporary movie-star types, which amuses me, as many biblical elements do when they're interpreted literally.
Some of the works hint at the doubts and failed ambitions of men ensnared by their own masculinity, whereas others speak of the sadness and limitations of being defined by their gender roles, in what I hope is taken as empathic solidarity for the frustrations of many women today. Some are just a playful dig at the boring assertion that men should not be seen as aesthetically decorative in any way, and one or two are unsettling glimpses into a subconscious that feels trapped.
An all inclusive art show by a proud member of the LGBTIQ+ community.
Related Events