Guys and Dolls
August 19 @ 7:30 pm

-

August 28 @ 10:00 pm

$50 – $80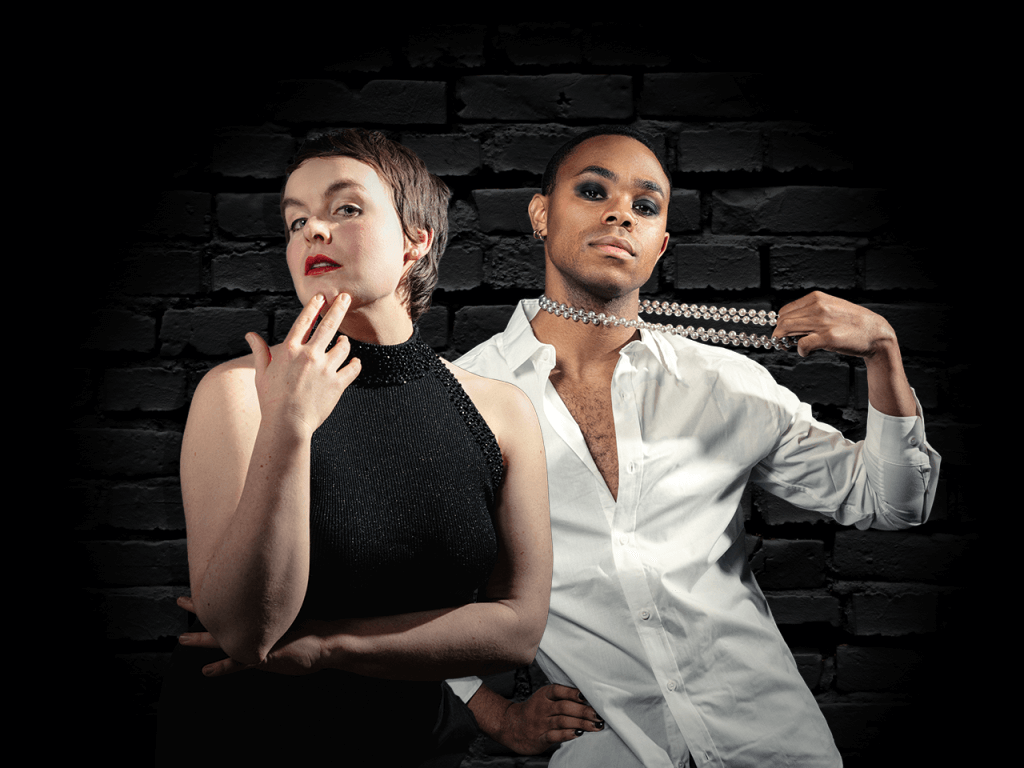 Antipodes Theatre Company proudly presents
Guys and Dolls
A Musical Fable of Broadway
Based on a Story and Characters of Damon Runyon
Music and Lyrics by Frank Loesser
Book by Jo Swerling and Abe Burrows
Licensed exclusively by Music Theatre International (Australasia)
70 years after its premiere, the musical masterpiece Guys and Dolls continues to take audiences on a magical journey. Winner of five Tony Awards and hailed as "A perfect musical comedy" (New York Daily News) this electric reimagining by Antipodes Theatre Company will have audiences feeling the heat of Havana, the haze of the Hot Box, and the energy of New York City in a dynamic immersive event.
Embracing the "musical fable" of the title by reflecting the passion and politics of 2023, and showcasing the characters you know and love, this latest offering by Antipodes Theatre Company takes place entirely inside a prohibition-era nightclub. Audiences will revel in an evening of reckless abandon, visceral romance, and – above all – unwavering hope that society can embrace and support each other as our chosen family would.
Based on the short stories of Damon Runyon and featuring such classic songs as Luck Be a Lady, Sit Down, You're Rockin' the Boat and Adelaide's Lament, Antipodes Theatre Company invites audiences to join them at Melbourne's iconic Chapel Off Chapel this August for a production that's primed to be a highlight of the Musical Theatre season!
Launching in 2019, Antipodes Theatre Company seeks to provide a collaborative and inclusive environment for producing independent theatre in Melbourne. They strive to maintain an inclusive and safe workspace with productions that have a dedicated focus on working with women, ethnically diverse artists, people with disability, trans and non-binary people, seniors, and other members of historically or culturally marginalised communities who are not well represented on stage.
Directed by Trudy Dunn and Brandon Pape
Performed by Bugs Baschera, Jahla Black, Maddison Coleman, Shannon Foley, Lachlan Hewson, Scout Hook, Javon King, Michael Lindner, Brittany Morton, Joey Phyland, Conagh Punch, Chad Rosete, Megan Scolyer-Gray, Rose Shannon-Duhigg , Willow Sizer, Kikki Temple, and Angelo Vasilakakos
Musical Direction/Conductor/Keys: David Butler
Movement Direction by Jonathan Homsey
Choreography by Carolyn Ooi
Associate Direction and Choreography by Celina Yuen
Set and Costume Design by Bianca Pardo
Associate Set Designer and Props Design by Bridie Turner
Lighting Design by Timothy Bonser
Sound Design by Evan Drill
Stage Manager: Ashleigh Walwyn
Social Media Manager: Chloe Towan
Produced by Antipodes Theatre Company
Publicity by Sassy Red PR
10 – 19 August, 2023
Tue – Sat 7:30pm, Sat and Sun Matinee 2pm
Opening night: Friday 11 August, 7:30pm
Tickets: $80 Table Seating, $65 Full, $60 Concession, $50 Preview
Bookings: 03 8290 7000 or online via www.antipodestheatre.com
Enquiries: info@antipodestheatre.com
Venue: Chapel Off Chapel, 12 Little Chapel St, Prahran VIC
www.antipodestheatre.com
Runtime: 2 hours and 30 minutes, including one interval
Recommended for audiences 12+, parental discretion is advised.
Warnings: Discussion of sexual acts, mild violence, partial nudity, implied smoking, drinking and gambling, strobe lighting, haze and smoke effects
Related Events