Nomads Outdoors Group – Midsumma – Cycling to the West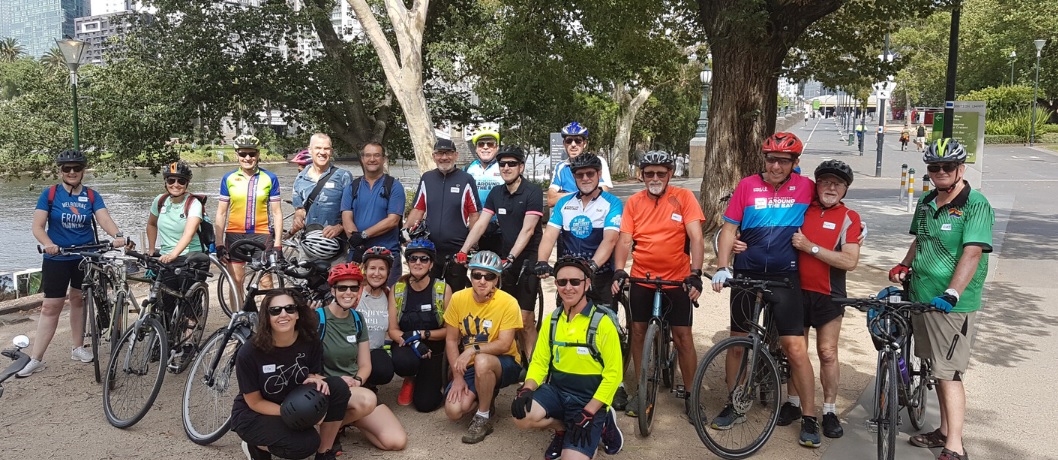 Enjoy a scenic, mostly off-road cycle from Victoria Park to the western suburbs for a pub lunch – a great way to appreciate inner Melbourne's parks and waterways. ** Click on GET TICKETS to book your free ticket.
GRADE | LENGTH | TYPE: Moderate 20 km, point-to-point cycling mostly on off-road paths, with public transport connections.
ACTIVITY DESCRIPTION: A leisurely cycle from Victoria Park via the Capital City Trail, along the Maribyrnong River then through the former Newmarket Saleyards, which have been intelligently redeveloped into a medium density housing estate. We had originally intended having lunch at the Anglers Tavern, overlooking the Maribyrnong River, but that won't be operational until March as a result of the springtime Maribyrnong River flooding. Instead we'll be having lunch at the Doutta Galla Hotel, diagonally opposite the Newmarket train station.
From Victoria Park we'll pass by the Abbotsford Convent and Dights Falls. We then follow the Merri Creek and the Inner Circle Rail Trail to Royal Park, the Moonee Ponds Creek and Maribyrnong River Trails to Footscray, and a trail through the Newmarket Saleyards estate to get to our lunch spot.
After lunch there are links to various cycling routes if you wish to cycle home, or the Newmarket Station is just across the road from the pub.
** This event is part of Midsumma Festival 2023.