Nomads Outdoors Group – Radio Springs Hotel to Babbington Hill, Lyonville walk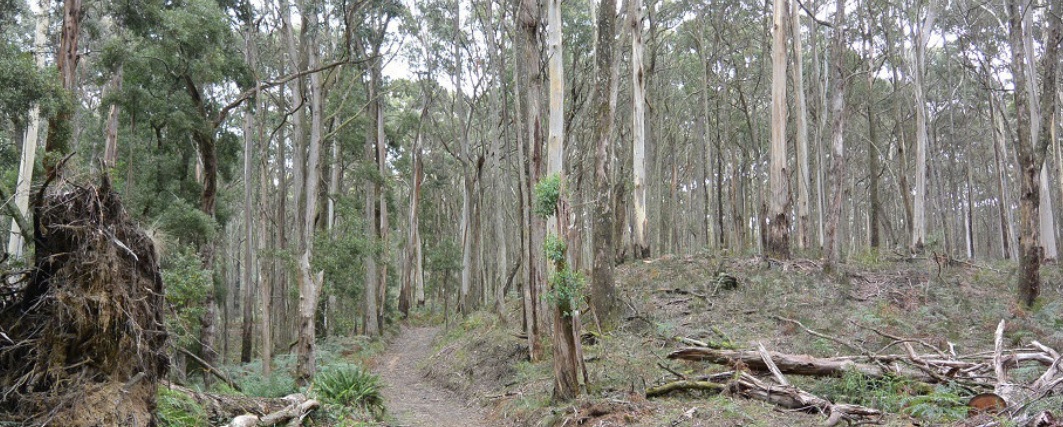 A climb to the top of Babbington Hill in the Wombat State Forest, passing by a hidden reservoir and an historic mineral spring.
GRADE | LENGTH | TYPE: Moderate 10.5 km circuit walk.
ACTIVITY DESCRIPTION:
This scenic walk highlights some of the interesting history of Lyonville, located in the Daylesford Spa Country. The farmlands at the start quickly give way to the densely treed Wombat State Forest, which is what originally attracted James Lyon, after whom the town is named, to build large sawmills in the region. We pass by, and hopefully around, the Bullarto Reservoir then climb Babbington Hill (822m) before descending to the historic Lyonville Spring to taste its waters. The walk will start and end at the Radio (Radium) Springs Hotel, once owned by Ernie Sigley, which will be able to welcome us for after-walk refreshments and a little more history.