Nomads Outdoors Group – Riddells Creek and Conglomerate Gully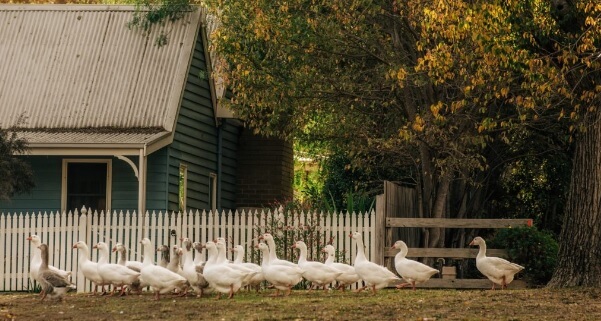 A circuit walk of Riddells Creek, including Conglomerate Gully.
GRADE | LENGTH | TYPE: Easy 5 km walk.
ACTIVITY DESCRIPTION: Conglomerate Gully is a few km out of town, so I would like to share cars to get to the start of that walk, and then do a stroll around the village of Riddells Creek afterwards.
Conglomerate Gully is a prominent nature reserve where the Western Grassland Plains meet the hills of the Macedon Ranges. It has conglomerate rock formations and a small seasonal waterfall. The walk boasts native fauna and flora, including six species of wattle. This 3 km walk can be completed in an hour and takes you through healthy dry forest and grassy dry forest vegetation types. Wildlife abounds and the parklands are home to kangaroos, echidnas and currawongs. It is a bit rocky underfoot, so it is advisable to wear a good pair of hiking shoes. Conglomerate Gully is a hidden gem waiting to be explored!
Evidence of a bygone era can be found at the Walter J Smith Reserve on the Main Road. Here you'll find a heritage-listed rail bridge spanning Riddells Creek. Constructed in 1859, it's a fine example of 19th century bridge design and is one of the earliest bridges of its type constructed in Victoria. The reserve is home to ducks, geese and shady trees.