Nomads Outdoors Group – Trentham Wombat Trail Walk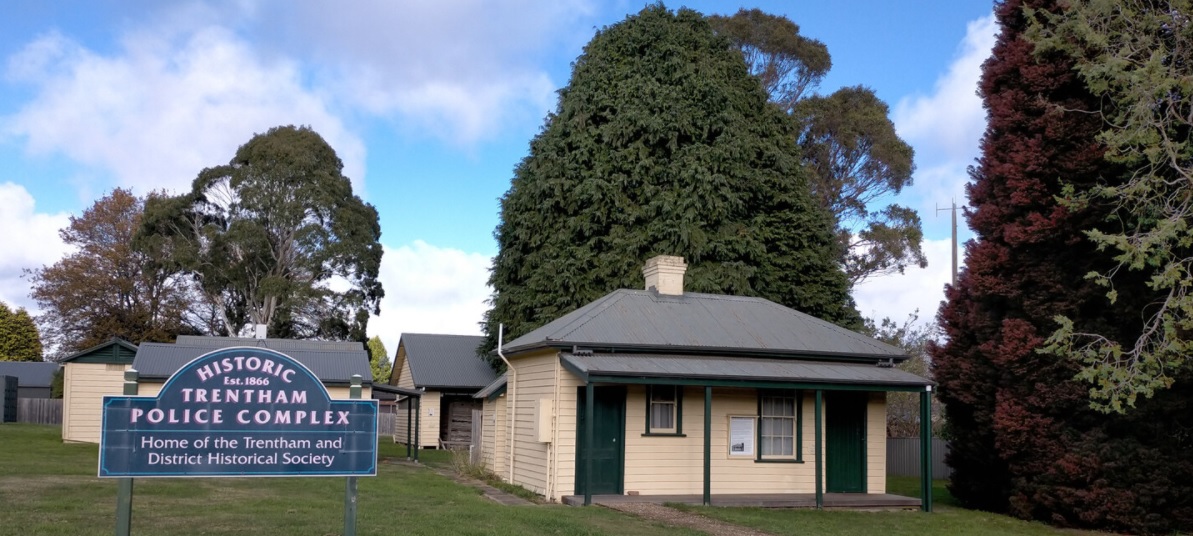 A short walk within historic Trentham and part of the Wombat Trail, a loop that goes around the edges and through Trentham along well made paths.
GRADE | LENGTH | TYPE: Easy, approximately 10 km, circuit walk on formed paths.
ACTIVITY DESCRIPTION: Trentham is a small town on the edge of the Wombat State Forest. There are a number of reserves and walking trails around this historic area, including part of the Wombat Trail, a loop taking the walker around the edge of the Victorian town into the surrounding bushland. The path runs upstream along Stoney Creek and its native bush reserve. After leaving Stoney Creek, you reach the historic Trentham Cemetery (est. 1870). Crossing over the Trentham-Blackwood Road, we enter Rahills Rd and Golden Point Rd past the Trentham Racecourse, where the last race was run 110 years ago. Returning to Trentham we will make our way back to town via the old Police Camp Reserve, in Camp St (no pun intended), containing a preserved old jail built in 1866. Back into the Trentham township past the historic Red Beard Bakery (run continuously since the 1890s) and then onto the 1880s Trentham Railway Station and along the railway line. We return to the Quarry St/High St intersection for the end of the loop and picnic lunch/BBQ facilities within the Quarry Street Reserve.
The Nomads is a social outdoors group for gay and gay-friendly men of all ages. It also welcomes those from the lesbian, bisexual and transgender communities, and anyone who shares its objectives of tolerance and acceptance.