Speed Mating: Goes To The Cinema
September 16 @ 1:00 pm

-

4:00 pm

$27.00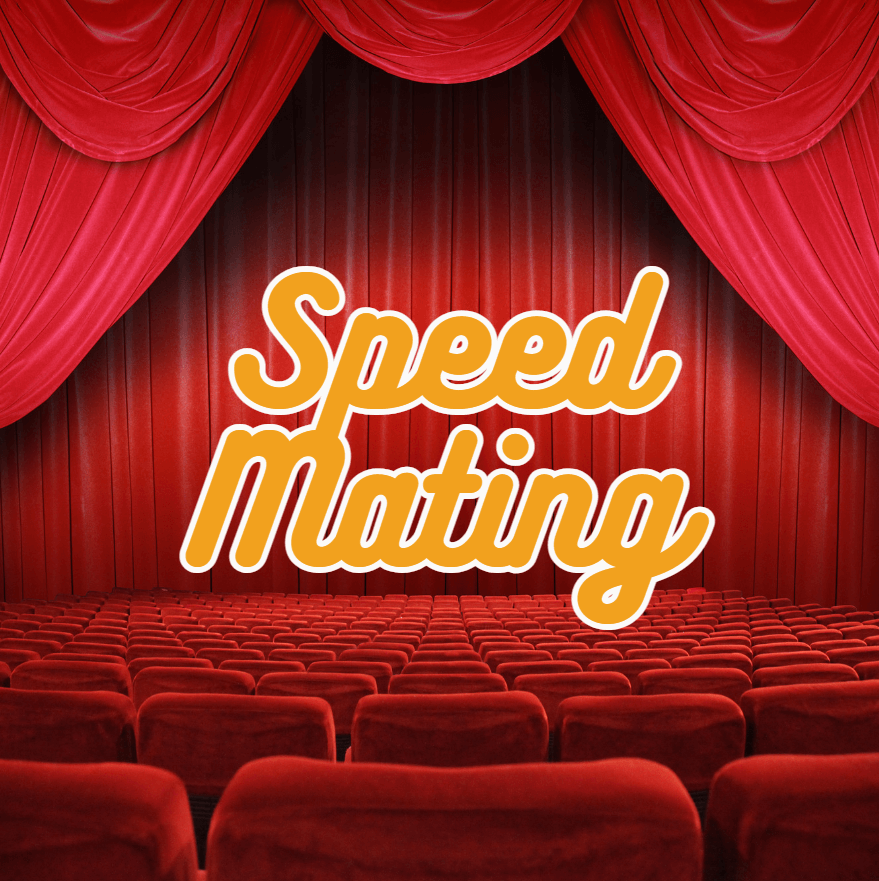 Like getting out and going to the cinema, but don't want to go alone?
Feeling the urge to build your queer social circle?
Craving to meet cool new people?
Speed Mating was originally created in December 2022 to support queer community who may struggling with social confidence or feeling alone. It aimed to explore the skills needed to get back out there into community within a safe environment. Well, so far we have had over 500+ people come along and it's time to take this concept to the next level.
How are we going to do this? Well, with the social skills we learnt through the Speed Mating events, lets get back out there into community and do things that bring us joy as a GROUP. It's also my hope that by forming a kind, caring and considerate group to do things with, we can practice our social skills at the same time.
This activity: On Saturday the 16th of September 2023 between 1:00 pm and 4:00 pm , come along to Melbourne Central Cinema's to check out the movie "Teenage Mutant Ninja Turtles: Mutant Mayhem". All genders are welcome at this one and we would so love to see you.
To Watch The Movie Trailer, click here: https://www.youtube.com/watch?v=IHvzw4Ibuho
To make sure we can all sit together and have minimal issues with booking tickets, when you buy the ticket to this event via eventbrite – I will then pay for you and provide you the ticket on the day.
What this event isn't: Unlike traditional Speed Mating events, there will no conversation starter activities…because WE will ALL be the stars of this hang out. Plus this is gonna be set at the movies, there won't be much option to chat LOL.
What this event is: Basically, it's a informal way for all of us to get to get together and socialise with our Speed Mating community. It's a great way to form a group to attend the cinema with and you can even bring a friend!
As the movie has not hit the cinema's yet, we are only going to give you a rough time to meet us at the cinema (eg. somewhere between 1:00 pm and 4:00pm). More details will be supplied to you (via email) once movie times are published online.
Important:
As movie tickets cost money, there will be no free or financial hardship tickets available at this event. Please know there will be other free events coming up.
Cancellations / Refund Requests:
We have a no ticket cancellations or refunds policy. Refunds will only be considered on a case by case basis and require at least 24 hours notice to be considered.
Related Events