T4T: A Transgender Showcase
June 10 @ 7:30 pm

-

9:00 pm

$24 – $30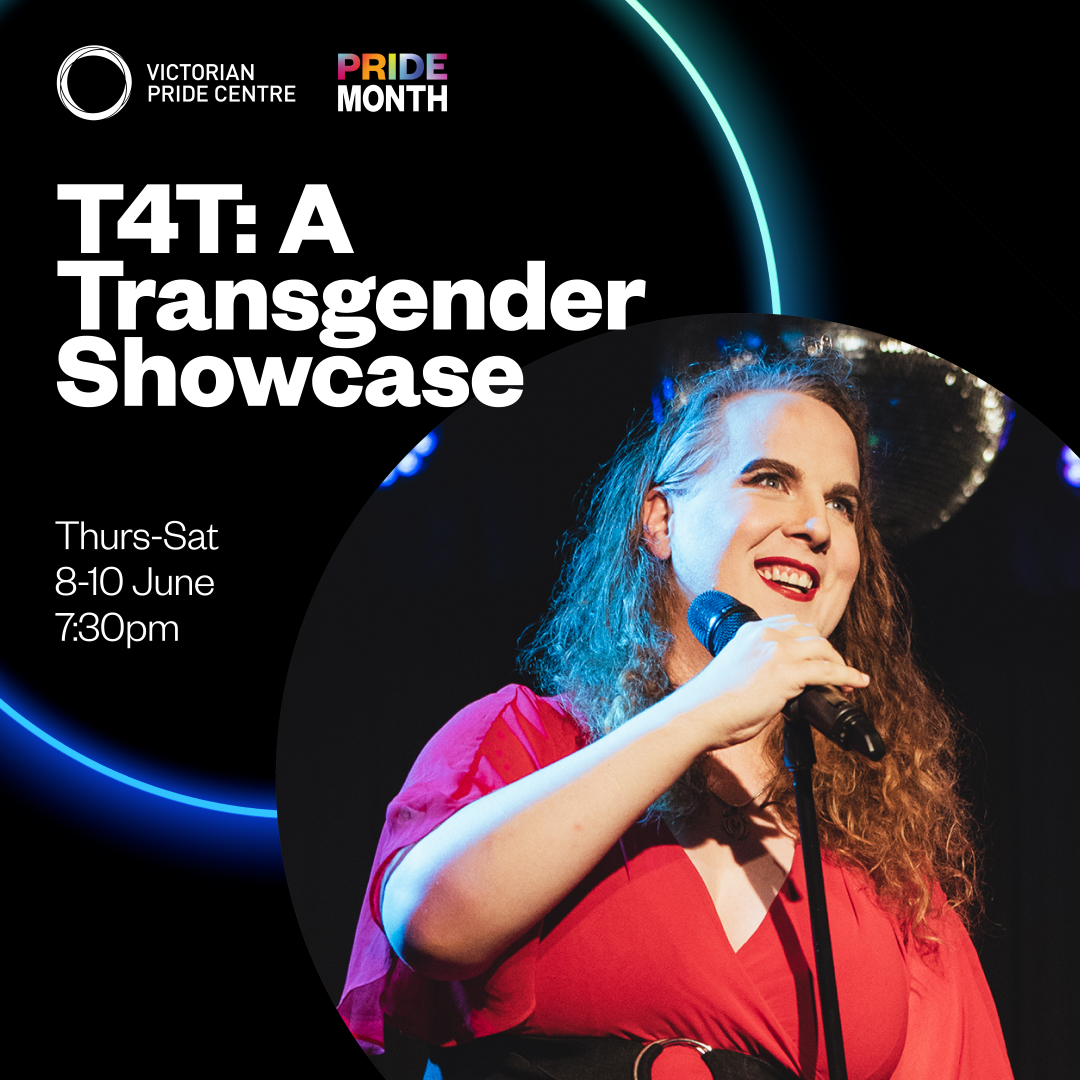 Cult queer sensation T4T is back for a limited Pride Month season! It's the coolest show in the country, and you can't come (unless you're trans) For trans folk, for non-binary folk, for everyone who has fled the confines of gender altogether.
After years of being kept off mainstream lineups, this is a show by us, for us. Trans performers of all stripes – drag, burlesque, comedy, music and more – putting on a night of pure unbridled expression. No hand-holding for straights, no spoon-feeding for the cis. Just A-grade top-shelf queer shenanigans, straight from the source.
Hosted by Anna Piper Scott: comedian, trans woman and voice of a generation.
New acts and lineups each and every night!
Thursday 8th
Key Change Choir
Jack Brady
Rassputin
Pompey Fress
Georgie Monroe
Lady Gentleman
Friday 9th
Kitty Obsidian
Han Arburthnott
Carnelian
Chloe Black
Izzy Inyette
Kurt Plimbett
Saturday 10th
Willow Sizer
Patrick Collins
Belial B'zarr
Grendel
Florian Wild
Stone Motherless Cold
(Cis people are allowed, but not encouraged).
Related Events