Nomads Outdoors Group – Pt Addis Naturist Beach Day with hike and dinner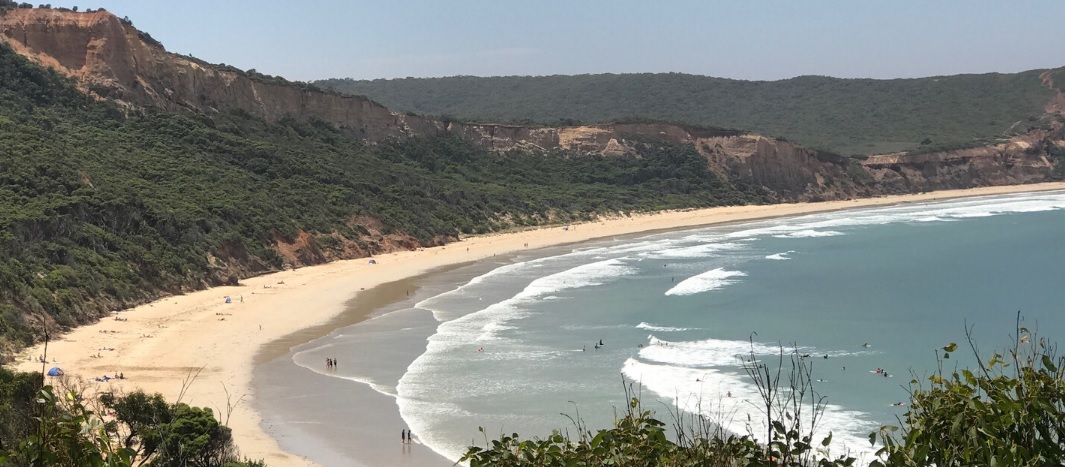 Enjoy a pleasant naturist beach day, with a leisurely lunch and swim. An optional late afternoon clifftop hike with spectacular views followed by dinner is also being offered as part of this event.
GRADE | LENGTH | TYPE: Easy, approximately 1.5 km walk from the car park to the lunch spot on the beach. There are quite a few steps from the road down to the beach, but you can always take your time. The afternoon/evening hike is graded as moderate (the Ironbark Basin Trail is rather flat with a few uphill steps and tracks on a long gradual climb with a few steeper sections through the basin and along the cliffs).
ACTIVITY DESCRIPTION: Enjoy a pleasant clothes-free beach day, with a leisurely lunch and swim. Optional activities include body surfing in a moderate surf and a 1 km beach walk to the rocky headland towards Southside. As the tide will go out during the day, we could if you like walk around the headland for another kilometre to the very end of the naturist beach at Southside. A beach game or two will also be played.
The optional afternoon clifftop hike through the Ironbark Basin will take place after the official beach day finishes. If time permits and there is enough interest, we will also visit the red ochre rocks at Black Rock Beach, about 2 km away. This beach boasts amazing rich red and black rocks, with a secluded beach and plenty of photo opportunities to be had. This beach will require a 2 km walk (easy to medium walk with some steps) along the Surf Coast Track to get to it.
The evening hike is proposed to run from about 4:30pm/5pm to about 7pm.
At the conclusion of the walk, all participants are invited to an optional dinner (approx. 7:30pm) at the local Chinese restaurant in Torquay to end a most enjoyable day out.