"It's all about giving back to the community, and essentially that's about providing clear and tangible support to the many LGBTIQ community groups, who are the backbone of our community. Many of these groups run on the smell of an oily rag and so need not only our financial support but also a great base to operate from, that they can build on in their work. Being a Patron of the Pride Centre is like providing a seeding grant so that both the Centre and its valuable partners can grow organically and continue to adapt and evolve to meet the needs of the LGBTIQ community."
Gail Veal, Pride Patron (pictured above)
Gail Veal isn't afraid to use words. Or blaze trails. She's an LGBTIQA+ elder who's been involved in all things queer. From marching at the very first Pride March, and nearly every other once since, she's a big supporter of the arts, both as a Sweetheart sponsor for the Melbourne Queer Film Festival, and in her own philanthropic efforts. A veteran of five Mardi Grad Parades, she also supports two ALFW and VFLW footballers, been on countless LGBTIQA+ demonstrations, and also door knocked and letter dropped for the YES campaign. Now she's a Pride Centre Patron, supporting the Victorian Pride Centre with a yearly donation that will make a difference. For Gail,
Nathan Allwood and Julian Clarke are Patrons of the Pride Centre.
"Hearing Jude Munro speak at a recent event with such passion and enthusiasm for the Victorian Pride Centre was inspiring and reinforced for me the importance of Pride and community. It's a privilege to be able to contribute. We really are excited to be able to be a part of the Vic Pride centre."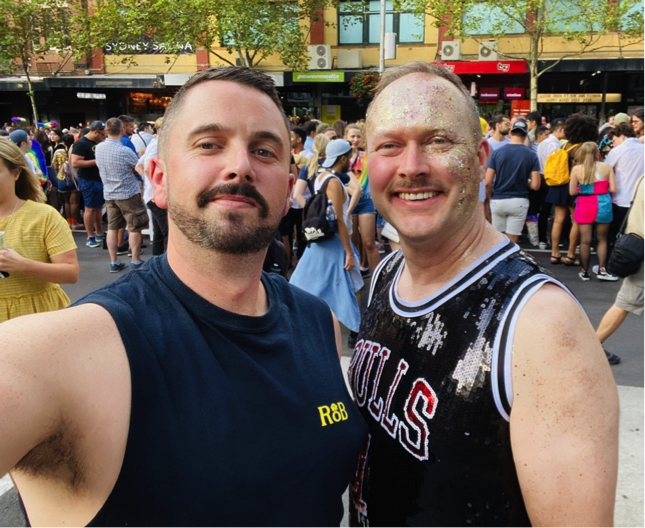 Daniel Dorall and David Mittler (pictured below)
Have confirmed their support for Australia's first LGBTIQ centre by becoming Pride Patrons.
"We are honoured to be Patrons of the soon to be built Victorian Pride Centre – as even in this time of great equality and affirmation, a dedicated space for LGBT+ people is very important in celebrating our history and supporting a new generation of our community."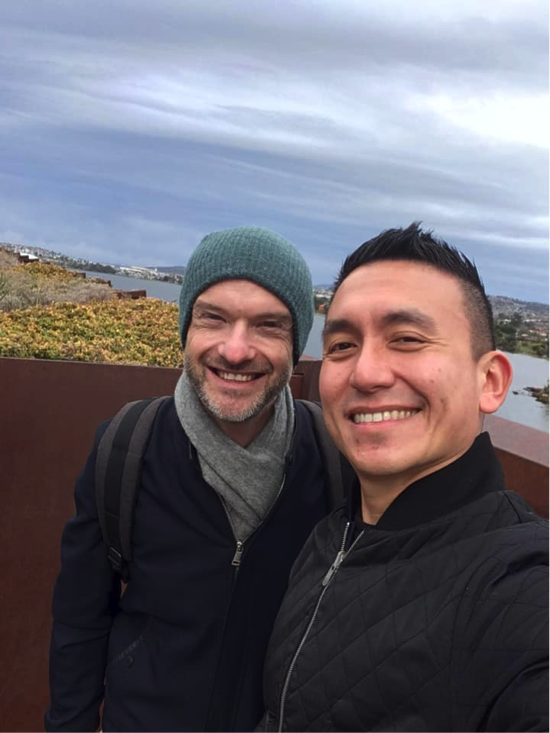 The Patrons Program is an opportunity to significantly contribute to the ongoing prosperity of the Victorian Pride Centre. Patrons make a yearly donation ranging from $2000 to $10,000 a year, with a minimum of three years. In return they receive VIP tickets to Pride Centre events and are welcome to be recognised for their support on the Pride Centre Honour Board and on our website.
Chair of the Victorian Pride Centre, Jude Munro is deeply appreciative of the support Patrons provide to the Centre. "It's only through the committed support of the community that the Pride Centre has become a reality. In order to flourish we are asking that those who can contribute do so, for the benefit of all in the LGBTIQ community"
Donations are tax-deductible donation. Find out more about the Patrons Program HERE and join LGBTIQ trailblazers like Gail, Nathan, Julian, Daniel and David.